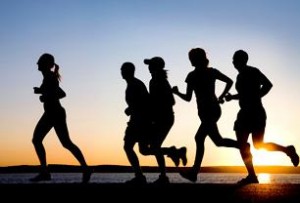 The 5 healthy behaviours that keep disease away
11 December, 2013
By Staff Writer
Natural Health News
Natural Health News — A 35-year study has identified the five most influential behaviours for ensuring a disease free lifestyle.
There are, arguably, no surprises in the list; taking regular exercise, being a non-smoker, maintaining a low body weight, eating a healthy diet and keeping your alcohol intake low all work together to promote long-term health. The hard part, as the researchers suggest, is to get people engaged in these behaviours early enough in their lives to make a real difference.
In the study, which followed 2,235 men aged 45-59 in Caerphilly, South Wales, those who consistently followed four or five of these behaviours experienced a 60% decline in dementia and cognitive decline – with exercise having the biggest impact – as well as 70%  fewer instances of diabetes, heart disease and stroke, compared with people who followed none.
Findings of enormous importance
"The size of reduction in the instance of disease owing to these simple healthy steps has really amazed us and is of enormous importance in an ageing population," said  lead researchers Professor Peter Elwood from Cardiff University's School of Medicine.
"What the research shows is that following a healthy lifestyle confers surprisingly large benefits to health – healthy behaviours have a far more beneficial effect than any medical treatment or preventative procedure."
"Taking up and following a healthy lifestyle is however the responsibility of the individual," said Elwood. " Sadly, the evidence from this study shows that very few people follow a fully healthy lifestyle."
Indeed the researchers suggest that fewer  than 1% of people in Wales follow a completely healthy lifestyle – as outlined in their study – and 5% follow none of the healthy behaviours. Unhealthy living has accounted for around 10 % of the costs of the NHS in Wales since the study first started, they note.
Lifestyle, lifestyle, lifestyle
Professor Elwood notes that if the men had been urged to adopt just one additional healthy behaviour when the study began 35 years ago – even if only half of them had kept it up – there would, over the course of the study, have been a 13% reduction in dementia, a 12% drop in diabetes, 6% less vascular disease and a 5%reduction in deaths."
The Caerphilly Cohort Study from which this data was taken, has been the basis for over 400 research papers in the medical press. One of the most important aims was to examine the relationship between healthy lifestyles, chronic disease and cognitive decline over a 35-year period; and to monitor changes in the take-up of healthy behaviours.
What's good for the heart is good for the head
Commenting on the study, Dr Doug Brown, Director of Research and Development at the Alzheimer's Society, said: "We have known for some time that what is good for your heart is also good for your head, and this study provides more evidence to show that healthy living could significantly reduce the chances of developing dementia. These large, longitudinal studies are expensive and complicated to run, but are essential to understand how dementia can be prevented. We are calling on the G8 Summit next week to commit to greater funding of important studies such as this one which give us hope for reducing the impact of dementia in the future."
Christopher Allen, Senior Cardiac Nurse at the British Heart Foundation, which part-funded the study, said: "The results of this study overwhelmingly support the notion that adopting a healthy lifestyle reduces your risk of cardiovascular disease and dementia. These findings will hopefully go a long way in encouraging people to carefully consider their lifestyle and how it will impact on their health in later years."
A global problem
This poor uptake of healthy behaviours is a global problem. It has even got the international money markets worried. Non-communicable diseases such as cardiovascular conditions, cancer and diabetes will cost the global economy $47 trillion by 2030, according to a study by the World Economic Forum (WEF). This represents 4% of annual global GDP and will dramatically impact on productivity.
In the UK a 2011 BUPA survey concluded that unhealthy lifestyles were costing the NHS, employers and insurers like themselves, £17.7 billion a year – a figure that could rise to £33 billion in 2025.
Last year  in the US, for example, the annual state-by-state health ranking produced by the United Health Foundation concluded: "Americans are living longer, sicker."
It noted that we have now reached a stage where "Advances in medicine can't offset Americans' unhealthy lifestyles."
While the 2013 figures show small improvements,the UHF notes that "serious challenges remain"
As the current Welsh study shows, adopting even one extra health behaviour can have a dramatic effect on health later in life. Why not start with Eating well for vitality and health, or understanding more about the benefits of exercise. You can follow this link for useful tips on Natural support to stop smoking and if you need a little extra motivation check out this run down on the health problems associated with a sedentary lifestyle.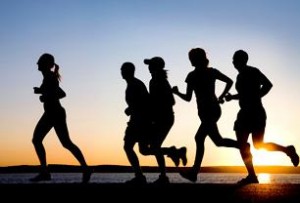 Related articles

Fatal error: Allowed memory size of 67108864 bytes exhausted (tried to allocate 4374 bytes) in /home/naturalhealthcp/public_html/wp-includes/wp-db.php on line 1894