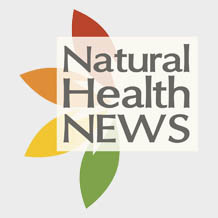 About Us
Natural Health News UK is a website dedicated to providing information on complementary and alternative health choices.
Our aim is to provide news, articles and opinions which support a more holistic way of life and which provide choices for those who wish to manage their health naturally.
Many people already seek to do this either because they are disillusioned with conventional medicine or they wish to avoid a growing number of adverse effects associated with an over-medicated society. Studies show that for uncomplicated conditions up to 40% of people will seek a complementary or alternative path first.
Because health is affected by many things, and good health doesn't exist in a vacuum we cover a variety of topics which we consider to be interrelated and integral to our personal and collective health. These include environmental, food and farming issues without which we cannot have a total understanding of 'health'.
The values of this site are simple:
Natural – Working with the grain of nature, not against it. Working with natural systems – from supporting an individual's innate healing response to cleaning up our environments and supporting agro-ecological farming – to create health.
Holistic – Everything is interconnected. We can all benefit from thinking in terms of whole systems, not just component parts, from creating health and well-being, rather than just fighting disease processes and from concentrating more on prevention than cure.
Helpful – We are committed to helping improve confidence in prevention and self-care by providing a wide variety of information empower others to take good care of their own health.
Inclusive – Creating greater health for everyone requires multiple ways of being and doing which are still not well integrated in to mainstream thinking. Through holism we aim to cultivate respect for ourselves, our community, our culture and our place in nature.
Our editor
Pat Thomas journalist and editor with more than 30 years' experience. She is also the author of several acclaimed books on health and environment. Outside of journalism she is also well known for her campaigning work in food and environment. Her personal website is here.
If you need to contact us
We are happy to consider submissions of articles and news. If you'd like to contribute please email: editorial@naturalhealthnews.uk
For general editorial enquiries including requests to make use of material on our site please email: editorial@naturalhealthnews.uk
For questions about any of the information on our site please email: info@naturalhealthnews.uk
If you spot information which you think is incorrect please email: webmaster@naturalhealthnews.uk
Terms and conditions
Please see our full terms and conditions here.
Privacy and cookies
Information about privacy and cookies can be found here.