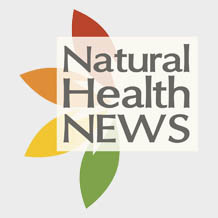 Website Terms of Use
These terms and conditions (the "Terms") are the terms on which this website (the "Website") is made available to you. By accessing this Website You ("You" / "Your") agree to be bound by these Terms.
1. INFORMATION ABOUT US/ GENERAL INFORMATION
1.1 The Natural Health News administrative office is at: 16 Keyes Road, London NW2 3XA. ("We"/"Us"/"Our").
1.2 If You have any questions, complaints or comments on this Website then You may contact Us at info@naturalhealthnews.uk.
1.3 If You register to use the Website then You are responsible for maintaining the confidentiality of Your password and user name and are responsible for all activities that are carried out under them. We do not have the means to check the identities of people using the Website and will not be liable where Your password or user name is used by someone else.
2. COPYRIGHT/COPYRIGHT LICENSE
2.1 We (or our partners or licensors) own all intellectual property rights in the Website and its contents including, without limitation, trademarks, logos, graphics, photographs, animations, videos and text.
2.2 Some materials on the Website are made freely available to download and use, subject to the conditions described in our Trademarks and Logos Statement. Such materials will be clearly marked. If you want to use any other materials or content from the Website, please contact us. Otherwise, You may not copy, reproduce, republish, download, post, broadcast, record, transmit, commercially exploit, edit, communicate to the public or distribute in any way the services, web pages or materials on the Website or the computer codes of elements comprising the Website other than for Your own personal use. Subject to the above, You may download insubstantial excerpts of this content to Your hard disk for the purpose of viewing it provided that no more than one copy of any information is made.
2.3 If you submit information, text, photos, graphics or other content to Us or the Website, You grant Us a right to use such materials at Our own discretion including, without limitation, to edit, copy, reproduce, disclose, post and remove such materials from the Website. You confirm that in relation to any material submitted to Us or posted on the Website You have the right to do so and have obtained all necessary licences and or approvals. Personal data which you post is subject to the terms of our Privacy Policy.
3. LINKS TO AND FROM OTHER WEBSITES
3.1 You may link to our home page, provided you do so in a way that is fair and legal and does not damage our reputation or take advantage of it, but you must not establish a link in such a way as to suggest any form of association, approval or endorsement on our part where none exists.
3.2 You must not establish a link from any website that is not owned by you.
3.3 Our site must not be framed on any other site, nor may you create a link to any part of our site other than the home page. We reserve the right to withdraw linking permission without notice. The website from which you are linking must not contain any inappropriate, offensive or illegal content or any other content likely to damage the reputation of our brand.
3.4 If you wish to make any use of material on our site other than that set out above, please address your request to editorial@naturalhealthnews.uk.
3.5 We may provide links to other websites from time to time. These links are provided for Your ease of reference and convenience only and We do not control such third party websites and are not responsible for their contents. Our inclusion of links does not imply any endorsement of the material contained in such websites or any association with their operators. You acknowledge that We have no control over the contents of those sites or resources, that We will not be party to any transaction or contract with a third party that You may enter into, and We shall not be liable to You in respect of any loss or damage which You may suffer by using those websites.
4. YOUR USE OF THE WEBSITE/ VISITOR MATERIAL AND CONDUCT
4.1 You agree that in using the Website You will not:
4.1.1 use the Website in any way that may lead to the encouragement, procurement or carrying out of any criminal activity;
4.1.2 email, transmit or otherwise disseminate any content which is defamatory, obscene, in breach of copyright, vulgar or indecent or may have the effect of being harassing; threatening, abusive or hateful or that otherwise degrades or intimidates an individual or group of individuals on the basis of religion, gender, sexual orientation, race, ethnicity, age or disability;
4.1.3 advertise or promote third party or Your own products or services including by way of the distribution of 'spam' email;
4.1.4 transfer files that contain viruses, trojans or other harmful programs;
4.1.5 access or attempt to access the accounts of other users or to penetrate or attempt to penetrate the Website security measures.
4.2 We reserve the right to suspend, restrict or terminate Your access to this Website at any time without notice at Our discretion if we have reasonable grounds to believe You have breached any of the restrictions above.
5 RELIANCE ON INFORMATION POSTED

Important: Our site is for information only and is not a substitute for professional medical advice. Nothing on our site is a recommendation as to how to treat any particular disease or health-related condition and not all conditions will respond to treatment with natural remedies. For serious conditions or advice on health conditions in general, you should visit a qualified medical practitioner.
Commentary and other materials posted on our site are not intended to amount to advice on which any reliance should be placed. We therefore disclaim all liability and responsibility arising from any reliance placed on such materials by any visitor to our site, or by anyone who may be informed of any of its contents.
We do our best to always ensure that the information on our site is correct and accurate. Despite our best efforts the site may contain errors. We do not accept liability for loss or damage caused by inaccurate information. If you spot information which you think is incorrect you can tell us at webmaster@naturalhealthnews.uk
6 VIRUSES, HACKING AND OTHER OFFENCES

You must not misuse our site by knowingly introducing viruses, trojans, worms, logic bombs or other material which is malicious or technologically harmful. You must not attempt to gain unauthorised access to our site, the server on which our site is stored or any server, computer or database connected to our site. You must not attack our site via a denial-of-service attack or a distributed denial-of service attack.
By breaching this provision, you would commit a criminal offence under the Computer Misuse Act 1990. We will report any such breach to the relevant law enforcement authorities and we will co-operate with those authorities by disclosing your identity to them. In the event of such a breach, your right to use our site will cease immediately.
We will not be liable for any loss or damage caused by a distributed denial-of-service attack, viruses or other technologically harmful material that may infect your computer equipment, computer programs, data or other proprietary material due to your use of our site or to your downloading of any material posted on it, or on any website linked to it.
7. GENERAL
7.1 Nothing in these Terms shall exclude or limit Our liability for fraudulent misrepresentation or for death or personal injury resulting from Our negligence or the negligence by Us, Our employees or agents.
7.2 We do not accept any liability for damage to Your computer system or loss of data that results from Your use of the Website and We cannot guarantee that any files that You download are free from viruses, contamination or destructive features.
7.3 Whilst We use all reasonable endeavours to correct any errors or omissions as soon as practicable once they have been brought to Our attention, We do not promise that the information on the Website itself will be free from errors or omissions. We also do not promise that the Website will be available uninterrupted and in a fully operating condition.
7.4 All content and services on the Website are provided on an 'as is' and 'as available' basis. We do not make any representation or give any promise (whether express or implied) in respect of the Website or its content, including, without limitation, any advice given (on a personal or general basis) and statements made by partner organisations on or via the Website. Any decisions or action taken by You on the basis of information provided on or via the website are at Your sole discretion and risk and You should obtain individual professional advice where necessary. Nothing in this clause shall restrict Your statutory rights (including Your rights to receive a reasonable standard of service).
7.5 Our liability in tort, contract, negligence, pre-contract or other representations or otherwise arising out of or in connection with and/or these Terms shall be limited in aggregate to one thousand pounds.
7.6 If any provision of these Terms is found by a court or a regulator to be invalid or unenforceable the other provisions shall continue to apply.
7.7 In the event of any dispute between You and Us concerning these Terms, relevant United Kingdom law will apply. If You wish to take court proceedings against Us You must do so within the United Kingdom.
8 VARIATIONS

We aim to update our site regularly, and may change the content at any time. If the need arises, we may suspend access to our site, or close it indefinitely. Any of the material on our site may be out of date at any given time, and we are under no obligation to update such material.
We may revise these terms of use at any time by amending this page. You are expected to check this page from time to time to take notice of any changes we have made, as they are binding on you. Some of the provisions contained in these terms of use may also be superseded by provisions or notices published elsewhere on our site.
9 QUESTIONS
If you have any questions about these terms or the information on our site you can contact us at info@naturalhealthnews.uk
Thank you for visiting our site.