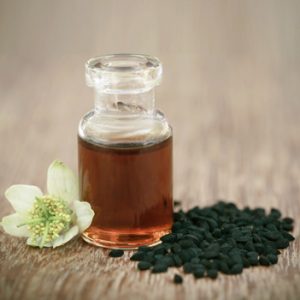 Black seed oil supplement improves asthma control
22 November, 2017
By Staff Writer
Natural Health News
Natural Health News — Black seed oil, a popular natural remedy, may help improve asthma control.
Also known as black cumin seed or Nigella sativa oil, black seed is native to southeastern Asia and North America. Oil pressed from the seeds is purported to have multiple healing properties including being anti-bacterial, analgesic, anti-fungal, anti-inflammatory, antioxidant, antiviral, anti-hypertensive and anti-diabetic.
The active components in black seed thought to be responsible its diverse benefits are primarily thymoquinone, thymohydroquinone, and thymol as well as several key fatty acids and micronutrients. Thymoquinone, in particular, has been shown to decrease production of inflammatory substances such as histamine and leaukotrienes.
Recent research published in the journal Phytotherapy Research​​​ found that 1g per day of the oil for four weeks led to significant improvements in scores of asthma control and a "remarkable reduction of peripheral blood eosinophil count."
Eosinophil cells, they note play "a major role in asthma inflammation, and blood eosinophil count is considered to be a vital biomarker in asthma trials. To our knowledge, this is the first [randomized, double-blind, placebo-controlled trial] that showed a significant reduction of blood eosinophilia by [​Nigella sativa oil, NSO] among asthmatic patients."​
Scientists from the UK and Saudi Arabia recruited 80 asthmatics and randomly assigned them to one of two equal groups. The participants received either capsules containing 500 mg of black seed oil standardized to 0.7% thymoquinone or placebo (olive oil) twice daily for four weeks.
Breathing easier
What you need to know
» An international study has found that black seed oil could have anti-inflammatory benefits that could help sufferers control their asthma better.
» Subjects say improvements in just 4 weeks from taking 1g per day of black seed oil standardized to 0.7% thymoquinone.
Data from the 60 people who completed the study (10 participants in each groups dropped out) indicated that the black cumin supplement was associated with significant improvements in mean score on an Asthma Control Test, compared to placebo.
In addition, the black cumin group also experienced a significant decrease in blood eosinophils − 50 versus 15 cells/microliter.
A non-statistically significant improvement in lung function, measured as forced expiratory volume in 1 second, was also associated with the black cumin supplements.
"The NSO supplementation appeared to be effective in enhancing the control of asthma symptoms with a trend in pulmonary function improvement," ​wrote the researchers. "These findings may provide an evidence for the potential benefits of NSO supplementation in the clinical management of asthma."
The researchers call for more study into the potential anti-inflammatory and asthma benefits of black seed