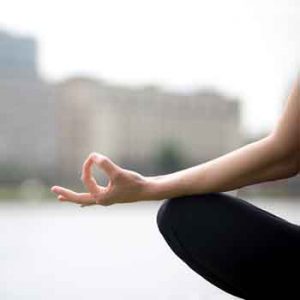 Can't afford a vacation? Try meditation
21 November, 2016
By Staff Writer
Natural Health News
Natural Health News — If you can't afford a vacation, taking time out to meditate may provide similar benefits, especially for stress and immune function.
The unusual study involved healthy women, aged 30-60. Sixty-four were recruited who were not regular meditators. Participants stayed at the same resort in California for six days, and randomised so that half were simply on vacation while the other half joined a meditation training program run by the Chopra Center for Well Being.
The meditation program included training in mantra meditation, yoga, and self-reflection exercises.
For greater insight into the long-term effects of  the "meditation effect" compared to the "vacation effect," the scientist from scientists from University of California San Francisco and Harvard University also studied an additional group of 30 experienced meditators who were already enrolled in the retreat that week.
What you need to know
» Scientists from University of California San Francisco and Harvard University have compared a week long holiday at a resort to a week of meditation to better understand the benefits of each type of 'break'.
» They looked at blood markers of stress and immune function as well as the women's subjective feelings. But crucially they also examined the function of 20,000 genes involved in stress and immunity pathways.
» Results showed that whether you were a novice or experienced meditator, the meditation produced benefits similar to that of a relaxing vacation and for novice meditators these benefits lasted much longer.
Looking for deeper effects
They weren't just looking for whether the women felt better. Researchers collected blood samples, and surveys, from all participants immediately before and after their stay, as well as surveys one month and ten months later.
They also examined the effects on the way the body functions on a genetic levels in both novice and regular meditators. In total they looked at changes in 20,000 genes involved in stress and immune pathways in both novice and regular meditators.
Study results show that all groups – novice meditators, experienced meditators, and vacationers – had significant changes in molecular network patterns after the week at the resort. The most notable changes in gene activity were related to stress response and immune function.
Researchers assessed self-reported measures of well-being. While all groups showed improvements up to one month later, the novice meditators had fewer symptoms of depression and less stress much longer than the non-meditating vacationers.  It's not clear whether this lasting benefit was because some women maintained their meditation practice or whether the interlude at the resort produced positive changes in how some viewed events in their lives.
A key to healthy ageing?
"It's intuitive that taking a vacation reduces biological processes related to stress, but it was still impressive to see the large changes in gene expression from being away from the busy pace of life, in a relaxing environment, in such a short period of time." said Elissa S. Epel, PhD, Professor of Psychiatry at University of California, San Francisco and first author of the study.
The genetic element of the study which was published in the journal Translational Psychiatry, however, was particularly intriguing. It underscores that the benefits of meditation aren't all in the mind and that it can produce clear and measurable changes in how our bodies function
If this effect is shown in other studies meditation – in addition to providing general relief from stress and support for healthy immune function – may also provide a key to healthier ageing.
This is a second recent study from the Chopra Centre. The first found that an Ayurvedic detox regimen helped reduce inflammation.