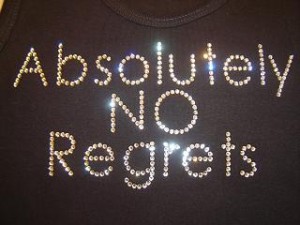 Change your life: The year of living boldly
17 February, 2014
By Annabel Sutton
Natural Health News
A couple of months ago an acquaintance of mine – a woman in her 40s – did something amazing.
She decided to sell her house, pack up and move lock, stock and barrel from the north of England to the South Island of New Zealand. She's started a new business and a totally new life. In my book that's really bold!
I keep hearing personal stories from people who have given up secure, well-paid jobs in the corporate world and taken a leap of faith to steer their lives into a new direction. Many are taking the opportunity to follow their personal dream – and pursuing things that they've always wanted to do, but never before felt brave enough.
"Men often become what they believe themselves to be. If I believe I cannot do something, it makes me incapable of doing it. But when I believe I can, then I acquire the ability to do it even if I didn't have it in the beginning" — Mahatma Gandhi
Could this be the year that you decide to make a bold move? Is it time for you to take steps towards doing something you've wanted to do for ages, but never felt brave enough? Is this your "year of living dangerously"?
If your heart says yes, but your head is holding you back, here's a tip that may help to put things into perspective: Project yourself forward to your 80th birthday and imagine that you're looking back over your life.
From this vantage point, is there anything that you really wish you'd done but perhaps weren't brave enough at the time? In other words, can you look back over the span of your life and not have any regrets?
The key word here is 'regret'. Often people will say: I need to make this move now (even though it's scary) because I know that if I don't I'll regret it later. It's true. So – BE BOLD! And ask yourself this question: "If not now – when?"
Annabel Sutton is a Professional Certified Coach and Author.  She has lived in Los Angeles and Indonesia; survived earthquakes and riots, lived with head-hunters and enjoyed a portfolio career.  She now enjoys a somewhat quieter life in Somerset!  Her latest book, 52 Ways to Transform Your Life (Weekly Wisdom for Busy People), contains 52 inspiring, quick-to-read life tips and is available from http://amzn.to/2nSdMb2 . Find more information at  www.annabelsutton.com.