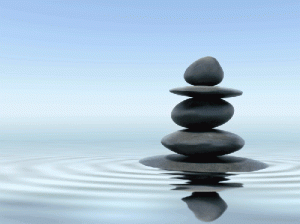 Change your life: Time to reflect
14 July, 2014
By Annabel Sutton
Natural Health News
It's hard to believe that we're more than half way through the year.
With summer upon us, and many people getting ready to go on holiday, this is a great time to reflect on what you have achieved in the first half of the year, and also how you would like the next five months to look.
Step One Think about all of your achievements so far this year – note them all, either in your mind or on paper. Make it as long a list as you can and then give yourself a real or imaginary pat on the back for everything – no matter how small – that you have achieved.
"Yesterday is not ours to recover, but tomorrow is ours to win or lose." — Lyndon B. Johnson
Step Two Consider the rest of the year. How would you like your life to be different by the end of this year? Another way to look at this is to project yourself forward to December 31st and look back over the last 5 months. What would have to have happened for you to feel thoroughly contented with the way this year has progressed?
Step Three Make a list of three key things that you would like to achieve by the end of the year. Is there a new and different challenge you'd like to set yourself? Is there something you've been wanting to do for ages, but you keep putting it off? Why not include something outrageous or unexpected on your list?
By the way… this is a really good exercise to do at the end of the year as well!
Annabel Sutton is a Professional Certified Coach and Author.  She has lived in Los Angeles and Indonesia; survived earthquakes and riots, lived with head-hunters and enjoyed a portfolio career.  She now enjoys a somewhat quieter life in Somerset!  Her latest book, 52 Ways to Transform Your Life (Weekly Wisdom for Busy People), contains 52 inspiring, quick-to-read life tips and is available from http://amzn.to/2nSdMb2 . Find more information at  www.annabelsutton.com.

Top News Stories
Keep In Touch
Please subscribe me to your newsletter mailing list. I have read the
privacy statement