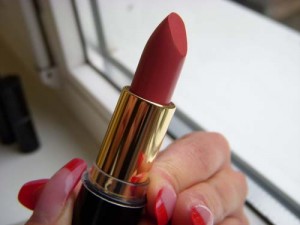 Lead in lipstick scandal – the problem is 'worse than ever'
13 February, 2012
By Staff Writer
Natural Health News
Natural Health News — Lovers beware. On the eve of Valentine's Day here's the bad news: that much anticipated kiss could be poisonous.
A new analysis of lead in lipstick conducted by the US Food and Drug Administration reveals that the problem of lead in lipstick is worse and more widespread than previously reported. The recent study found lead in most of the lipsticks tested by the agency, at widely varying levels of up to 7.19 parts per million (ppm) – more than twice the levels reported in a previous FDA study in 2007.
The FDA's new study found lead in 400 lipsticks tested, with the highest lead levels ever reported in some of the most popular brands. The worst offender was L'Oreal USA, whose Maybelline Color Sensation and L'Oreal Color Riche lipsticks were first and second on the list. In fact, L'Oreal USA makes 5 of the 10 most contaminated brands in the FDA study.
Hey FDA – lead is not safe!
Yesterday, the Campaign for Safe Cosmetics sent FDA a letter asking them to correct misleading statements on their website about the supposed safety of lead in lipstick. The agency has studied only the levels of lead in lipstick, and has conducted no health studies or safety assessments.
In a recent report, an advisory committee to the US Centers for Disease Control and Prevention said there is no safe level of lead exposure for children and stressed the importance of preventing lead exposure for pregnant women.
"Lead is a proven neurotoxin that can cause learning, language and behavioural problems. Pregnant women are particularly vulnerable to lead exposure, because lead easily crosses the placenta and enters the fetal brain where it can interfere with normal development," explained Sean Palfrey, MD, a professor of paediatrics and public health at Boston University and the medical director of Boston's Lead Poisoning Prevention Program.
"Lead builds up in the body over time and lead-containing lipstick applied several times a day, every day, can add up to significant exposure levels," said Mark Mitchell, MD, MPH, policy advisor of the Connecticut Coalition for Environmental Justice and co-chair of the Environmental Health Task Force for the National Medical Association.
A danger to children too
"How many millions of women have applied and reapplied lead-containing lipsticks since we first raised concerns about this problem five years ago? How many kids have played with their mom's lipstick?" said Janet Nudelman, interim director of the Campaign for Safe Cosmetics and policy director at the Breast Cancer Fund. "It's time for FDA to set a safety standard for lead in lipstick."
Health campaigners are urging FDA to set a maximum limit for lead in lipstick based on the lowest lead levels manufacturers can feasibly achieve. Even better, why not demand that the FDA gets the lead out altogether and bans this toxic substance from all cosmetics?