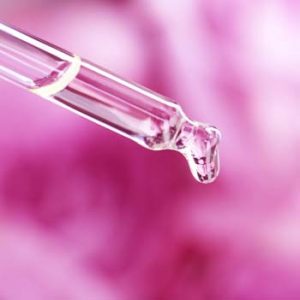 Rose essential oil reduces post-operative pain in children
25 April, 2016
By Staff Writer
Natural Health News
Natural Health News — Just a couple of drops of rose essential oil helped children cope better with surgical pain, according to a new study.
Getting pain relief right in children is tricky because children are not just small adults. Their bodies are different, the doses required are not always easy to judge and because narcotics have many adverse effects in children including constipation, confusion and vomiting as well as respiratory distress.
The authors of this study from Iran, note that in Iranian culture aromatherapy with Damask rose (Rosa damascena), also known as Rose otto, essential oil is widely available and affordable and considered both safe and effective for children.
What you need to know
» A body of research exists to show that aromatherapy can reduce symptoms such as anxiety, depression, pain, fatigue and nausea, in both children and adults.
» The current study looked at the effect of Damask rose essential oil in relieving post-operative pain in children 3-6 years old.
» Results showed that inhaling the rose essential oil significantly reduced the children's pain immediately post-surgery as well as over time.
For those reasons, the authors chose to conduct a double-blind, placebo-controlled, clinical trial to evaluate the effect of aromatherapy with Damask rose on children's postsurgical pain.
The 64 children in the study – aged 3-6 years old – were undergoing day, or outpatient surgery, and were randomised to receive either 1-2 drops of the rose essential oil or a placebo oil (sweet almond, Prunus dulcis) oil, which were placed on an eye pad and laid 30 cm from the child's head. Another dose of oil was placed on the pads 3, 6, 9, and 12 hours after surgery. Thirty minutes after each aromatherapy dosing and the children's subjective pain was measured after each application.
Both groups had routine postoperative care including sedation, antipyretics (to lower fever), and antibiotics.
While pain decreased in both groups over time, the Damask rose group had a significantly greater decrease in pain intensity compared with placebo after treatment at all time points which could not be accounted for by the conventional treatments.
What past research says
This small but encouraging study ads to what we know about aromatherapy and pain relief in children.
Historically not all studies show benefits, but several do including:
A US study showing that the essence of sweat oranges reduced stress and relaxed the 5–14 year old children who were severely sick and underwent invasive procedures during hospitalisation.
A UK study of HIV-positive children which found that a combination of lavender and chamomile helped the children sleep better and provided comfort and relief from pain -including reducing the children's need for pain relief medications such as acetaminophen or morphine.
Another US study in which inhalation of bergamot in children and adolescents undergoing stem cell transplantation showed that although aromatherapy alone did not reduce anxiety, nausea, and pain in children, it was effective as an addition to standard supportive treatments.
Larger studies would be welcome to understand which oils work best to help comfort distressed children and to give parents and healthcare professionals more resources to provide pain relief.