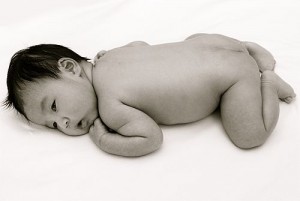 Multivitamin use before conception reduces the risk of preterm birth
29 February, 2012
By Staff Writer
Natural Health News
Natural Health News — Taking multivitamins regularly before conception can help prevent both preterm birth and small for gestational age babies according to a large study from Denmark.
The study, published in the American Journal of Clinical Nurition involved 35,897 Danish women. The women's vitamin use during a 12-week preconceptional period was assessed and then related to pregnancy outcomes, specifically the risk of small for gestational age (SGA) babies and preterm birth (PTB).
According to the researchers, based on previous findings, the relationship of multivitamin supplementation with SGA and PTB might be linked to the timing of supplementation (preconception and/or postconception) as well as to the mother's weight.
Results showed that multivitamin use resulted in a 17% lower risk of SGA. Regardless of the mother's weight. For PTBs a reduced risk of 16% was found, but only in women who were not overweight (i.e. with a BMI greater than 25).
What is needed now, say the authors is better data on the long term outcomes for babies whose mothers took vitamins before conception.
Nevertheless, and even though multivitamin use may be indicative of other healthy behaviours that could improve the chances of a healthy baby, the authors noted that  "…multivitamin use around the time of conception could be a safe and simple strategy to improve pregnancy outcomes, similar to folate supplementation."
Attention to both parent's nutritional status is one part of the very successful Foresight preconception care programme. See this article on our site for more.