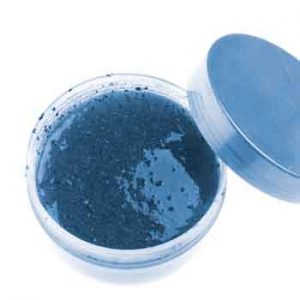 UK government urged to ban microbeads
24 August, 2016
By Staff Writer
Natural Health News
Natural Health News — Campaigning groups are celebrating today as the UK government has been urged by the Environmental Audit Committee (EAC) to completely ban cosmetic companies from using environmentally harmful plastic microbeads in bathroom products by the end of 2017.
The recommendation, which applies only to wash-off toiletries such as exfoliating scrubs, toothpaste and shaving gel, has been made because of the marine pollution they are causing.
Environmental Audit Committee Chair Mary Creagh MP said, "Trillions of tiny pieces of plastic are accumulating in the world's oceans, lakes and estuaries, harming marine life and entering the food chain. The microbeads in scrubs, shower gels and toothpastes are an avoidable part of this plastic pollution problem. A single shower can result in 100,000 plastic particles entering the ocean.
What you need to know
» A new report by the UK's Environmental Audit Committee has recommended that the UK ban microbeads in wash-off toiletries and cosmetics.
» Campaigners have welcomed the recommendation but say that the ban should go farther and encompass all uses of microbeads – including household cleaners since these also get flushed down the drain.
"Cosmetic companies' voluntary approach to phasing out plastic microbeads simply won't wash. We need a full legal ban, preferably at an international level as pollution does not respect borders. If this isn't possible after our vote to leave the EU, then the Government should introduce a national ban. The best way to reduce this pollution is to prevent plastic being flushed into the sea in the first place."
The need for a national ban
Most large cosmetics companies have made voluntary commitments to phase out microbeads by 2020. However, the Committee found that a legislative ban would have advantages for consumers and the industry in terms of consistency, universality and confidence. The Committee would like to see a national ban on microbeads by the end of 2017.
It also found that industry is failing to label products containing microbeads clearly, the report points out. If the government fails to introduce a ban, the committee is calling on it to introduce a clear labelling scheme for microbeads during the transitional period of a voluntary phase out to provide transparency for customers.
"Most people would be aghast to learn that their beauty products are causing this ugly pollution. Cosmetic companies need to come clean and label their products containing plastics clearly." said Creagh.
Devastating impacts
Microplastic pollution is potentially more environmentally damaging than larger pieces of plastic because it is more likely to be eaten by wildlife and microplastics have a greater surface area with which to transfer chemicals to and from the marine environment.
Microbeads are a significant and avoidable part of the problem. However, the wider issue of microplastic pollution cannot be set aside once microbeads have been dealt with. Between 80,000 and 219,000 tonnes of microplastics enter the marine environment across Europe per year. Opportunities to capture microplastics through enhanced washing machine filtration systems and improved waste and water sewage treatment processes must also be explore, says the report.
But there's more work to be done
The current recommendations are for wash off products, explicitly refer just to "toiletries and cosmetics" (thus ignoring the other household products that microbeads could be found in).
Campaigners note that to really protect our environment all microbead use needs to be banned. Consumers can help by refusing to buy any product that could eventually reach drainage, not just "rinse-off" toiletries.
Neal's Yard leads the way
Neal's Yard Remedies has never used microplastic ingredients in any of its products. There is a plentiful array of highly effective natural alternatives such as peach seed and ground pumice, as used in our Pumice Foot Scrub, that have a hugely reduced impact on the environment.
It is also the first British brand to be Look for the Zero certified, meaning  that we are confirmed as using no microplastics (including but not limited to microbeads) inside any of our products. We are also featured on the Good Scrub Guide and Beat the Microbead app as using no microbeads.
According to Neal's Yard Remedies Sustainability Manager Dom Winter, "This ban is something we have been actively campaigning for – we highlighted it to our customers around World Ocean's Day in June, and our evidence to this committee inquiry is referred to in their findings."
"Our customers can be reassured that they are not contributing to the growing problem of microplastic pollution when using our products, and with the help of our campaign partner Fauna & Flora International we can end this needless waste."
UPDATE September 3, 2016
The UK government has announced plans to ban microbeads used in cosmetics and cleaning products by 2017.
Environment Secretary Andrea Leadsom has announced that a consultation on how a ban would work will start later this year.
The decision follows on the heels of an announcement by the US that it will ban microbeads beginning in mid-2017.
The European Commission is also in the process of developing proposals to ban microbeads in cosmetics across the EU, following calls from a number of member states.
Campaigners have responded positively but also note that the proposed UK ban is too narrow as it is only for cosmetic products and does not include household products, which also use microbeads.