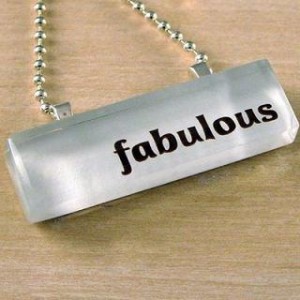 Change your life: Do something fabulous
17 March, 2014
By Annabel Sutton
Natural Health News
I was talking with a friend recently and she happened to mention that one of her personal goals this year was "to do something fabulous" each and every month.
True to her word, in a couple of days she was off to spend a long weekend at a luxury health spa in Budapest!
What a GREAT idea!
Intrigued by this concept, I asked assorted friends and family what they would do if they were going to do "something fabulous" and the responses just illustrate what wonderfully diverse beings we are …
"When we truly care for ourselves it becomes possible to care more profoundly about other people" — Edith Le Shen
Buy and plant a beautiful tree
A weekend break in Venice
A hot air balloon trip
Take the family for a picnic in the countryside
Take a walk by a canal or a river
Take a helicopter ride
Book a weekend retreat
Indulge in a reflexology session
If you were to do something fabulous this month, what would it be? And why restrict it to once a month? You could make it once a week – or even daily …
Whatever you choose, have a fabulous week!
Annabel Sutton is a Professional Certified Coach and Author.  She has lived in Los Angeles and Indonesia; survived earthquakes and riots, lived with head-hunters and enjoyed a portfolio career.  She now enjoys a somewhat quieter life in Somerset!  Her latest book, 52 Ways to Transform Your Life (Weekly Wisdom for Busy People), contains 52 inspiring, quick-to-read life tips and is available from http://amzn.to/2nSdMb2 . Find more information at  www.annabelsutton.com.

Top News Stories
Keep In Touch
Please subscribe me to your newsletter mailing list. I have read the
privacy statement