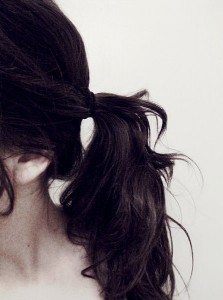 Q&A: Dry itchy scalp and hair loss
7 October, 2011
By Susan Curtis
Natural Health News
Q – I am 55 year old female who is currently suffering with dandruff, a very dry scalp and at times very bad itching of the scalp; due to the severe dryness of the scalp and hair I am losing my hair. I have been to several dermatologists but am no clearer about what the problem is. Alopecia and psoriasis have been ruled out and some feel that it may simply be contact dermatitis. I have changed my products to organic shampoos and conditioners but this has not resolved the problem. What advice do you have?
A – Hair loss is a complex subject and can be affected by things like your age, menopause, whether you are getting enough protein – or enough fat – in your diet.
You say you are using organic shampoos and conditioners. No matter what the labels claim, no shampoo or conditioner can be 100% organic because all currently available detergents and  foaming agents are derived from synthetic materials.
Check the labels of your products closely to discern the actual level of organic ingredients in them.
Not everyone will react to conventional detergents, but those with the most sensitive skin might want to look for products with mild cleaning agents like coco-glucoside, lauryl glucoside, decyl-glucoside, sodium cocoamphoacetate, ammonium lauryl sulphate and lauryl betaine. Other mild cleaners are:
Decyl polyglucose
Disodium laureth sulfosuccinate
Disodium oleamine sulfosuccinate
Lauryl sarcosine
Sodium cocoyl isethionate
Sodium lauraminopropionate
Sodium lauryl sarcosinate
Sorbitan laurate
Sorbitan palmate
The above list is not exhaustive and the names can seem overwhelming at first, but if you are suffering from an itchy scalp it may be worth taking the time to read labels.
Some simple things that might help include using pure coconut oil to massage into your scalp. You might also try using it too cook with as it will supply a range of healthy fats that can help combat dry skin from the inside out.
Adding healthy oils to your diet, or as supplements – such as golden flax seed, hemp seed, avocado, evening primrose and pumpkin seed oils – can also help in this regard.
To use coconut oil externally, simply apply 1-2 tablespoons of coconut oil and massage into your scalp. Leave over night then shampoo with a mild unscented shampoo. You won't need a conditioner if you do this which means one less product to potentially react to. Try doing this 2-3 times a week for several weeks.
You can also apply jojoba oil to your scalp and leave over night too – but don't use jojoba for cooking!
If you like you can try adding rosemary essential oil to either the coconut oil or jojoba before applying to the scalp. Try 1 or 2 drops of essential oil per tablespoon.