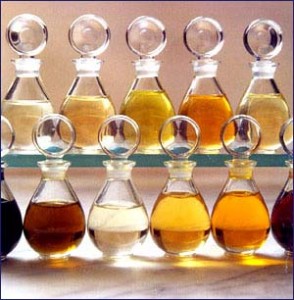 Cosmetic chemicals raise diabetes risk in women
17 July, 2012
By Staff Writer
Natural Health News
Natural Health News — Exposure to phthalates – those endocrine disrupting chemicals  commonly found in personal care products such as moisturisers, nail polishes, soaps, hair sprays and perfumes –  could increase the risk of diabetes in women.
In a study published in the journal Environmental Health Perspectives researchers from Brigham Women's Hospital in analysed urinary concentrations of phthalates in 2,350 women. They found that women with higher levels of phthalates in their urine were more likely to have diabetes.
Specifically they found that:
Women who had the highest levels of the chemicals mono-benzyl phthalate and mono-isobutyl phthalate had almost twice the risk of diabetes compared to women with the lowest levels of those chemicals.
Women with higher than median levels of the chemical mono-(3-carboxypropyl) phthalate had approximately a 60% increased risk of diabetes.
Women with moderately high levels of the chemicals mono-n-butyl phthalate and di-2-ethylhexyl phthalate had approximately a 70% increased risk of diabetes.
In addition, to being common cosmetic ingredients phthalates are also used in adhesives, electronics, toys and a variety of other products.
According to lead researcher Dr. Tamara James-Todd, PhD, from the Division of Women's Health at BWH. "We know that in addition to being present in personal care products, phthalates also exist in certain types of medical devices and medication that is used to treat diabetes and this could also explain the higher level of phthalates in diabetic women."
More research, he says, is needed to understand the connection. However this is not the first time that phthalate exposure has been associated with a higher risk of diabetes. In April of this year Swedish scientists found that even a modest increase in circulating phthalates doubled the risk of diabetes in seniors.
To date, apart from these two studies, there is only one small study of Mexican women, also suggesting a link.
For an interesting summary of the environmental factors influencing diabetes see here.