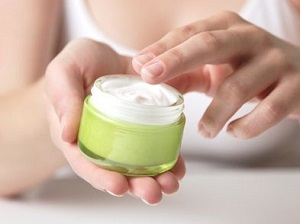 Could parabens harm your unborn baby?
28 May, 2015
By Staff Writer
Natural Health News
Natural Health News — New evidence shows that parabens – widely used preservatives found in consumer products including underarm deodorants, antiperspirants, skin moisturisers, body creams, body sprays and suncare products – can cross the human placenta.
The placenta is the organ that supplies a growing baby in the womb with blood and nutrients, but also acts as a 'barrier' to keep toxins away. The new research is concerning because parabens are hormone disrupters, with implications for human growth and development.
What you need to know
» Parabens are preservatives used widely in cosmetics and toiletries.
» They are easily absorbed through the skin and are known to be hormone disrupting.
» New evidence suggests that once absorbed into a pregnant woman's system they can cross the placental barrier and reach her unborn baby.
» Animal evidence shows that fetal exposure to parabens can cause reproductive abnormalities in males.
The EU has recently lowered allowable levels of propylparaben and butylparaben in products for children and since October 2014 some parabens – isopropylparaben, isobutylparaben, phenylparaben, benzylparaben and pentylparaben – have been banned. But many parabens are still in use.
The most common paraben found in consumer products is methylparaben, but data on whether this and other commonly used parabens can cross the human placenta is scarce.
High levels of contamination
In this study from the Journal of Exposure Science and Environmental Epidemiology, 50 women and their unborn babies were studied. Blood was drawn from the mothers and, to assess fetal exposure, from the umbilical cord.
Of the 50 mothers, 47 (94%) showed methylparaben in their own blood; 47 of the 50 cord blood samples also showed methylparaben
In 45 cases methylparaben was found in the same mother-baby pair; of these, the fetal level was higher than the maternal level in 23 (51%).
For butylparaben, only 4 mothers (8%) showed detectable levels, whereas 8 cord blood samples (16%) were positive. African-American mothers and infants were more likely to have higher detectable levels.
Confirming animal data
The results of this study are important because previous animal data has associated parabens exposure in the womb, and from breastfeeding, with abnormalities in male offspring.
Maternal exposure to butylparaben during pregnancy, for example, has been shown to result in reproductive disorders in male offspring.
Whether the effects resulted from butylparaben crossing the placenta during gestation or passing in milk during suckling, or a combination of both, is unknown. However, other evidence shows the sensitivity of early postnatal male rodents to the development of reproductive disorders when exposed to butylparaben via a dietary route.
Easily absorbed through the skin, too
Parabens are easily absorbed through the skin and more studies are needed to understand whether similar consequences might result from using parabens-containing products on newborns.
This is an important question because parabens are used in an extensive array of baby wipes and baby creams where the products would be left on the skin of the genital area of baby boys, allowing for absorption and accumulation (especially following skin abrasions from nappy/diaper rash) into underlying tissues of the reproductive organs throughout this sensitive time when an infant's body is growing and changing rapidly.