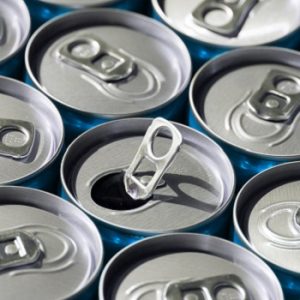 Soda drinkers at greater risk of developing asthma and COPD
10 February, 2012
By Staff Writer
Natural Health News
Natural Health News — A new study suggests that a high level of soft drink consumption is associated with asthma and/or chronic obstructive pulmonary disease (COPD).
The study published in the journal Respirology comes from the University of Adelaide, in Australia. Researchers there interviewed 16,907 people aged 16 years and older to find out about their soft drink consumption.
For the purposes of this study 'soft drinks' meant drinks like Coke, lemonade, flavoured mineral water, Powerade, and Gatorade.
Though the vast majority (72%) said they didn't drink any soda at all, 11.4% reported  drinking more than a half a litre of soft drinks every day.
Overall the soda drinkers has higher rates of asthma and COPD than those who didn't drink any (14.7% versus 11.9% and 6% versus 4.2%, respectively).
Smoking made it worse
Even after taking into account sociodemographic factors, intake of fruit and vegetables and other life style factors for those who drank more than half a litre of soda per day had a 26% higher risk of developing asthma and  a79% higher risk of developing COPD than those who drank no soda.
The researchers also found that the more soft drink one consumes, the more the risk grew. If a person smoked as well as drinking large quantities of soda, that raised the risk even higher, especially for COPD.
Compared with those who did not smoke and consume soft drinks, those that consumed more than half a litre of soft drink per day and were current smokers had a 6.6-fold greater risk of COPD.
"Our study emphasises the importance of healthy eating and drinking in the prevention of chronic diseases like asthma and COPD," say the researchers.
A research first
There are a number of potential reasons for the increased burden of asthma in Western countries – less exposure to indoor allergens, improved hygiene, and use of antibiotics (the "hygiene hypothesis"), as well as poor diet and increased obesity – but fewer have been noted risk factors for COPD.
Some campaigners believe that artificial sweeteners such as aspartame, and food colourings may also trigger breathing difficulties.
Smoking is another known risk factor, but up to 50% of airway obstruction can't be explained by cigarette use, they wrote, thus the need to identify other risk factors.
While sugar-sweetened beverages have long been linked to a host of poor health outcomes, including stroke and heart disease, this is the first time a study has found an association between sodas and asthma or COPD, the researchers said.
Natural alternatives
If you are trying to kick the soda habit some of the best alternatives  are ones that actually put some nourishment in your body:
Herbal teas – there are endless varieties of herbal tea mixes to try that can be drunk hot or cold and which have specific health benefits
Sparkling water – on its own or mixed with fruit juice or concentrate for a little taste of something sweet
Green tea – packed full of healthy antioxidants and light on the caffeine
Fresh vegetable juice – if you make it yourself from fresh organic vegetables all the better
Flavoured water – but make it yourself by adding fresh fruit slices to a pitcher of water
Rooibos tea – also high in antioxidants and can be drunk hot but also makes a refreshing iced tea