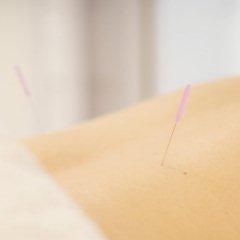 COPD sufferers find some relief with acupuncture
14 August, 2012
By Staff Writer
Natural Health News
Natural Health News — People suffering from a chronic shortness of breath, may find relief from their symptoms with acupuncture.
Chronic obstructive pulmonary disease (COPD) is an umbrella term for  people who suffer from chronic bronchitis, emphysema or both. It is a serious, and usually irreversible , disease.
In the UK there are 835,000 confirmed sufferers, and as many as 2 million are living with the disease, but have not been diagnosed. As many as 12 million people in the US suffer from COPD, and it is the fouth leading cause of death and disability worldwide.
A major symptom of chronic obstructive pulmonary disease is a difficult to control shortness of breath, known as dyspnea.
However, a recent Japanese study in the  Archives of Internal Medicine was carried out with the aim of examining the positive effects that acupuncture has on dyspnea in COPD sufferers.
How it was done
In this small study, 68 people from the Kansai region of Japan who had previously been diagnosed with COPD, and who were also being treated with the conventional medication for the disease were selected to participate in the trail.
The patients were randomly separated into groups to receive either regular acupuncture treatment, or placebo needling. The patients, evaluators and statisticians were all unaware of the groups they were handling, in the interests of a fair trial.
Over a 12 week period, the participants were given treatment once a week; both the regular and placebo needling were applied to the same acupoints on the body of all participants.
The quality of participants breathing was then measured before and after their participation in a 6-minute walk test.
Better breathing
At the end of the trial, there were "clinically relevant" improvements to the breathing of the real acupuncture group, whilst the placebo group saw no such improvement.
A number of secondary outcomes were also recorded which included improvements in nutritional status (including BMI), exercise capacity and health related quality of life.
Although the study was small, the researchers say that the benefits seen with acupuncture were on par with, or better than, what's been shown for conventional drugs and exercises used to treat the disease 
While acupuncture may not extend life, the results of this study suggest that it could help improve quality of life for some COPD sufferers.