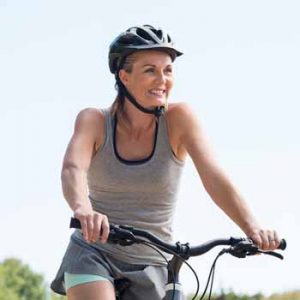 Physical activity lowers risk of cystitis
15 October, 2016
By Staff Writer
Natural Health News
Natural Health News — If you want to keep your immune system strong all year long, try raising your level of physical activity.
That's the recommendation of researchers from Aalborg University in Denmark.
Physical inactivity has been identified as the fourth leading risk factor for mortality causing an estimated 3.2 million premature deaths globally, according to World health Organization.
In contrast, regular physical activity is known to have many health benefits including reduced risk of obesity, cardiovascular diseases, diabetes, colon and breast cancer, as well as depression.
The risk of viral infections is also known to be reduced by physical activity. For instance in one previous study women who exercised regularly had half the risk of colds of those who didn't.
But little information is available regarding some infections caused by bacteria, such as cystitis.
What you need to know
» Exercise has many benefits for health including helping to boost immunity.
» While there is some evidence to show that viral infections like colds can be reduced through regular exercise, data on bacterial infections is sparse.
» In this study, women who regularly got a low to moderate amounts of exercise had significantly fewer urinary tract infections.
It doesn't take much

To find out more, the investigators examined the relationship between leisure-time physical activity and suspected bacterial infections over the course of a year.
Information on leisure-time physical activity was obtained from the 2007 and 2010 North Denmark Region Health Surveys of 18,874 Danes. Suspected bacterial infections were determined based on filled prescriptions for antibiotics.
Low physical activity is defined by the researchers as at least four hours strolling, riding a bicycle, or other light physical activity every week, and moderate physical activity as at least four hours of exercise through sports or heavy gardening or similar activities in a week.
The results showed that compared with sedentary behaviour, even low levels of leisure-time physical activity were associated with a 10% lower risk of any suspected bacterial infection.
For example, women undertaking low and moderate levels of leisure-time physical activity had a a 21% and 32% reduction of suspected cystitis – urinary tract infection.
Potential for prevention
Suspected respiratory tract bacterial infections, did not appear to be affected by levels of physical activity.
Even so say the researchers:
"These results indicate that practitioners should be aware of physical activity as a potential preventive factor for bacterial infections in the work of disease prevention and health promotion."