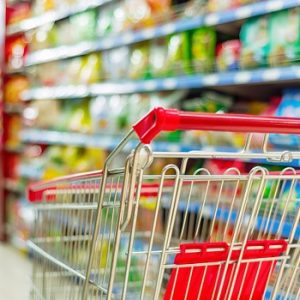 Could a rebate programme support healthy eating?
26 March, 2013
By Staff Writer
Natural Health News
Natural Health News – Governments and health officials are constantly telling us we need to eat more healthy food – but practical action to help make that  happen is thin on the ground
Fresh food has no commercial presence – in other words we aren't assaulted with TV ads encouraging us to eat more of it – like we are with processed and junk foods. Foodie cults extolling the virtues of exotic and hard to get ingredients and superfoods do nothing to engage people or democratise healthy eating.
Maybe it's time to let money do some of the talking.
Money back on healthy foods
According to a new study published in the American Journal of Preventive Medicine rebates on healthy food purchases can lead to significant changes in what people put in their grocery carts.
The rebate program which was the focus of the study, was launched by a South African health insurer offering rebates of 10% on fruit, vegetables, nonfat dairy products and other healthy food led to a 6% increase in purchases, while a 25% rebate (which also required participants to fill out a questionnaire) prompted a 9.3 percent rise in spending on such items.
The HealthyFood rebate program was launched in 2009 by the SouthAfrican health insurer Discovery, as part of its health promotion program, Vitality.  The rebate was capped at a maximum monthly purchase amount of 4000 rands (approximately $480/£315) per household and a limit related to participation in health promotion activities.
By 2012, 330,000 individuals were enrolled in the Healthy Food program and could claim rebates at 432 Pick and Pay supermarkets (one of South Africa's most prominent supermarkets).
A similar program, HumanaVitality, is being tested in the US in partnership with Wal-Mart and is offering a comparatively measly 5% rebate on healthy purchases.
Nevertheless, experts say that such programs, if proven successful, could have a significant impact on healthcare costs arising from lifestyle-related illnesses such as diabetes and heart disease.
But consistent support is needed
Considering the South African study the researchers say it's significant that shoppers increased their spending on healthy food rather than using the savings to buy more unhealthy food.
This has sometimes proved to be the case as in a study in 2010 in the journal Psychological Science.
To find out how prices influence choices, researchers at the University of Buffalo manipulated food prices in an experimental shop to see how shoppers responded. The women (of course!) who were recruited to do the shopping over the course of the study were each given the same amount of money to spend.
In the first shopping trip, the food prices were identical to what was being offered at the local grocery chain.
But then the researchers changed the prices by making healthful foods such fruits and vegetables much cheaper. They first tried a 12.5%, then a 25% discount.
When the costs went down,  the women did buy more healthy foods, but then used the money they saved to buy more junk food.
The results speak to the need for sustained support to help people get the best nutritional value from their food shopping budget and make consistent healthy choices.