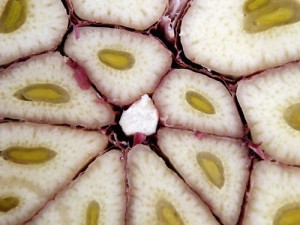 'Evidence for herbal remedies is good, despite media and medical bias'
1 November, 2011
By Staff Writer
Natural Health News
Natural Health News — The executive director of the American Botanical Council (ABC) has hit out at media and medical bias against herbal medicines.
Speaking at the  6th Annual Scientific Symposium of the Natural Health Research Institute (NHRI), Mark Blumenthal, founder and executive of the ABC, reviewed various systematic reviews and meta-analyses on herbs and phytomedicinal supplements.
These included studies that showed efficacy for Echinacea (Echinacea spp.) for immune health, St. John's wort (Hypericum perforatum) for mood support, garlic (Allium sativum) and hibiscus (Hibiscus sabdariffa) tea for mildly elevated blood pressure, hawthorn (Crataegus monogyna) leaf with flower extract as an adjunct in early states of congestive heart disease, Asian ginseng (Panax ginseng) root for erectile dysfunction, South African pelargonium (Pelargonium sidoides) root extract for bronchitis, a proprietary combination of andrographis (Andrographis paniculata) and Siberian ginseng (Eleutherococcus senticosus) root for symptoms of upper respiratory tract infections, and numerous others.
He noted that research shows these remedies have potential as safe, beneficial, low-cost supplements which can be used for self-care by consumers, and said also they should be considered by conventional and integrative health care practitioners for inclusion in clinical practice.
While herbs and medicinal plant preparations – and the various chemical compounds they contain – are the sources of numerous modern nutritional and pharmaceutical products, these compounds can also be obtained more cost efficiently via herbal teas, herbal dietary supplements and phytomedicines, he said.
Blumenthal also decried critics of botanicals who claim that research is limited and the available studies are of poor quality. A 2010 review, he said, found 6,300 studies were conducted on botanicals in 2007 alone and many of these were high-quality clinical trials, published in medical journals – which given medical bias against herbs may have been no small feat.
He referenced a 2008 study of 11 medical journals which highlighted the depth of that bias.
In it a group of statistical researchers investigated the relationship between pharmaceutical advertising and articles regarding dietary supplements in medical journals. The analysis found that:
Journals with the most pharmaceutical ads published significantly fewer major articles about dietary supplements per issue than journals with the fewest pharmaceutical ads.
Amongst those journals with the highest percentage of pharmaceutical ads, the percentage of major articles concluding that dietary supplements were unsafe 67%. In those journals with the fewest pharmaceutical ads this figure was just 4%
The percentage of articles concluding that dietary supplements were ineffective was almost twice as high (50%) among journals with more pharmaceutical ads than among those with fewer pharmaceutical ads (27%).
The researchers concluded that increased pharmaceutical advertising is associated with the publication of fewer articles about dietary supplements and more articles with conclusions that dietary supplements are unsafe.
Despite recent headlines that scream botanicals aren't effective, a review of the entire scope of published clinical trials on specific herbs shows  that even from an evidence-based medicine perspective, there is a significant and reasonable level of clinical evidence which supports their safety and their benefits in treating a variety of diseases, said Blumenthal.