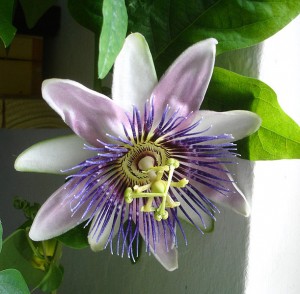 Passion flower may improve sleep quality
1 September, 2011
By Staff Writer
Natural Health News
Drinking a cup of passion flower tea may boost sleep quality by around 5% according to a recent study. That's good news for the approximately one-third of people worldwide who suffer from varying degrees of insomnia.
The small study was conducted by the School of Psychology and Psychiatry at Monash University Australia and published in the journal Phytotherapy Research. In it researchers recruited 41 healthy volunteers aged between 18 and 35-years. The test subject were given either one cup of passion flower tea or a control tea made from parsley – both made with 2 grams of the dried herbs.  Results showed that the people who consumed the passion flower they experienced a moderate increase in sleep quality.
Passion flower is a traditional folk anti-anxiety agent and sedative that is widely used in the treatment of anxiety and insomnia symptoms.
"To date there is little scientifically validated evidence regarding either the constituents of Passiflora incarnata that are responsible for the speculated sedative and anxiolytic [anti-anxiety] effects or the plant's mechanism of action on sleep" said the authors.
While the researchers did not find any physiological evidence of the plant's effects, the sleep diaries of the participants clearly showed an advantage of passion flower over parsley.
They conclude: "The finding that Passiflora incarnata improved perceived sleep quality appears to be the first evidence for the efficacy of the herb on subjective sleep quality in humans. This suggests that Passiflora incarnata may be a viable alternative for managing mild sleep quality complaints" said the authors.

Top News Stories
Keep In Touch
Please subscribe me to your newsletter mailing list. I have read the
privacy statement