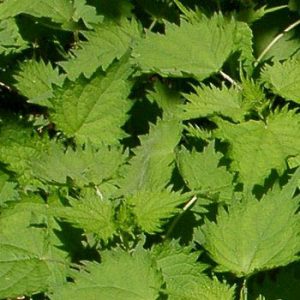 Nettle plant extract protects skin from photo-ageing
11 August, 2017
By Staff Writer
Natural Health News
Natural Health News — A supplement of Japanese nettle has shown promise in preventing premature skin ageing due to UV exposure.
Urtica thunbergiana is a member of the nettle family found in Japan, China and Taiwan. It is a common ingredient in traditional Chinese medicine and the young leaves are nutritious and can be used in cooking. The skin protecting component, say researchers is the phenolic compound chlorogenic acid.
"Although the antioxidant potential of Urtica species is well known, the protective effects of U. thunbergiana against UVB-irradiated photoaging have not been explored," the researchers wrote in their study, published in the Journal of Functional Foods.
Its close relative, the stinging nettle (U. dioica), has already been shown to have multiple health benefits including an anti-inflammatory effect that aids muscles and joints but also eczema to arthritis, and anti-cancer properties.
Though U. thunbergiana as a plant doesn't have the same amount of research behind it, there is laboratory evidence to show that chlorogenic acid, which is also present in stinging nettles and green coffee beans, has some beneficial dermatological effects such as reducing skin redness caused by excess ultraviolet exposure and (in tests with green coffee beans) helping to maintain skin hydration.
Anti-photoaging effects
What you need to know
» Nettles are a traditional remedy that has been shown to contain many beneficial substances.
» A member of the nettle family Urtica thunbergiana, or Japanese nettle, has been show to help prevent skin-ageing due to UVB exposure.
» In animals given and oral supplement the herbal remedy prevented reddenidn gand increased skin hydratgion in UVB exposed skin by between 142-172%.
The scientists looked at U. thunbergiana's anti-photoaging effects  by examining collagen synthesis human skin cells, as well as examining the anti-oxidant and protective effects of ingesting the plant extract on mice.
The animals were divided into four groups two of which consumed a normal diet (control mice), one which was supplemented with 0.1% U. thunbergiana via their water and on which was supplemented with  1% U. thunbergiana.
One of the control groups was kept away from UV radiation, the other three were exposed ultraviolet B lights three times a week for nine weeks.
UVB-epxosed skin showed signs of  decreased skin hydration and increased skin reddening (erythema) compared to the non-exposed skin. But in the mice supplemented with the botanical extract skin fared better showing better skin hydration, moisture levels, and a more youthful appearance.
The 0.1% supplement increased skin hydration by 142% and the 1% supplement by 172%
Boosting collagen too
Additionally, the researchers found that in ultraviolet B-exposed skin, collagen fibers were irregular and disorganized; however, in the supplemented groups, their density was increased. These effects, they say were due to the two active phenolic compounds, caffeic acid and chlorogenic acid, the researchers said.
U. thunbergiana, they say shows real promise in in beauty-from-within dietary supplements or functional foods, though more research is needed.
Urtica thunbergiana supplements are not yet common but green coffee and nettle supplement are widely available as capsules, pills and tinctures. For tips on how to cook with nettles see our feature We love nettles! Three great spring detox recipes.