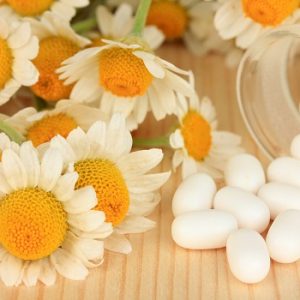 Chamomile extract aids sleep quality
15 December, 2017
By Staff Writer
Natural Health News
Natural Health News — Daily supplements of a chamomile extract may improve sleep quality in older adults, according to a new trial.
Consumer interest in sleep products is on the rise. For instance, according to a Datamonitor Consumer 2014 survey, "insomnia" was one of the top 4 most prominent health issues for European consumers after tiredness/fatigue and stress (all of which are related to sleep). The survey showed sleep debt was a particular worry for middle-aged women.
As concerns about sleep rise, so has the international market for sleep-aids which is reported to be growing exponentially in many countries, according to Euromonitor International.
Natural products and dietary supplements – including melatonin, chamomile, valerian root, L-theanine, hops, lemon balm extract, and passion flower extract – only occupy a small portion of that market. This is in spite of the fact that market research data​ have repeatedly shown consumers prefer a natural alternative to synthetic OTC products.
Better sleep quality
What you need to know
» Sleep difficulties are on the rise across the board, but can be particularly devastating in older people and interest in natural alternatives is high.
» A small study has found that 400mg daily of chamomile extract helped improve sleep quality in an elderly population.
» Chamomile contains multiple active substances proven to have tranquilizing effects in the central nervous system and represented a good natural alternative to synthetic over-the-counter medications.
The new study journal Complementary Therapies in Medicine​​  looked at 60 people who were randomly assigned to receive either 400 mg per day of chamomile (Matricaria recutita​) extract or a placebo (wheat flour) for 28 consecutive days. The average age of the participants was 70.
The data showed that, while the sleep quality in both groups was low at the start of the study, 28 days of supplementation with the chamomile extract significantly improved sleep quality, compared to the placebo group.
However, the chamomile extract did not lead to more (longer) sleep, which the researchers said may be linked to the short intervention period.
Tranquilizing effects
Commenting on the potential bioactives and mechanism(s) of action, the researchers wrote: "Chamomile extract includes different components such as apigenin, apigetrin, chamazulene, bisabolol, and farensen, of which, apigenin (a water-soluble component) binds benzodiazepine sites and causes tranquilizing effects in the central nervous system"​
They concluded: "The use of chamomile extract can significantly improve sleep quality among elderly people. Thus, it can be used as a safe modality for promoting elderly people's sleep."​
"The findings of this study show that the use of chamomile extract can significantly improve sleep quality among elderly people," wrote the researchers.
Given the high prevalence of sleep disturbances among older people and the adverse effects of hypnotic medications, the experts say that their data shows that chamomile extract can be used as a safe way of promoting sleep.