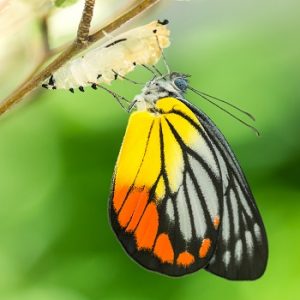 Our website is changing
5 December, 2017
Six years ago Neal's Yard Remedies Natural News launched with a simple premise: to help visitors feel more confident in managing their own health naturally.
The website debuted quietly but has grown quickly to become an impressive archive of more than 2000 news stories, articles and campaigns. Over the years millions of people have visited us and we also have a lively social media presence.
This website sits within the education department of the company and is a dynamic expression of our particular passion for natural health and healing and a holistic view of life.
Now the growth and evolution of the website is continuing. As of December 1 2017 it is no longer part of the Neal's Yard Remedies enterprise but an independent entity, Natural Health News. You may already have seen our social media pages change and our website will follow in the next day or so.
The name is the only thing that will change. I will continue to edit the site and we will continue to provide accurate and well-balanced information on health alternatives.
Subscribers will continue to receive the regular newsletter with the assurance that our strong privacy policy, which will be carried over to the new site, ensures your private data remains private. As always, if you'd rather not receive our newsletters, you can click unsubscribe at the bottom of this email.
My hope, however, is that all of you will continue the journey with me, and will visit and support the site, encourage your friends and family to become part of our growing online community and use the information here to stay healthy and well.
Pat Thomas, Editor

Top News Stories
Keep In Touch
Please subscribe me to your newsletter mailing list. I have read the
privacy statement