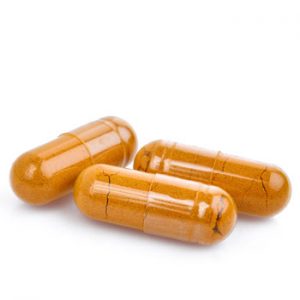 Turmeric shows benefits in lowering LDL cholesterol
19 January, 2018
By Staff Writer
Natural Health News
Natural Health News — A number of miraculous claims are made for the spice turmeric – a staple for many interested in traditional and natural approaches to health.
One of these claims is its ability to help lower cholesterol and therefore aid in the prevention of cardiovascular disease.
Whether this claim is legitimate was the subject of recent meta-analysis, which pooled the results of several high quality studies together to understand more about turmeric's effect on dyslipidemia – an abnormal amount of cholesterol, triglycerides and/or fat phospholipids in the blood.
Dyslipidemia is one of a number of a risk factors – along with obesity, type 2 diabetes and metabolic syndrome – for heart disease.
The normal treatment for this condition is statins, which can lower blood fats, but which also has some serious adverse effects, including being toxic to the liver. For this reason there is a great interest in safe and effective alternatives.
What you need to know
» Turmeric is a traditional food and remedy that claims many health benefits.
» Some question, however, hangs over claims that it might help lower cholesterol
» In this meta-analysis from China supplementing with turmeric, or its active constituent curcumin, did significantly lower LDL and total cholesterol, but had no effect on HDL cholesterol and uncertain benefits for triglycerides.
In some previous studies turmeric root and its active constituent curcumin, have been found to be effective in treating dyslipidemia, but not all studies have shown a benefit.
So researchers in China performed a literature search for studies that specifically assessed the efficacy and safety of turmeric and curcumin in lowering lipid levels in people at risk of coronary heart disease. The results are published in Nutrition Journal.
Significant benefits
Of 1566 articles that met their search criteria, seven randomized controlled trials with a total of 649 patients were found.
All but one compared the turmeric to a placebo.
Pooling the data together they did find that all forms of turmeric did significantly reduce LDL cholesterol and total cholesterol levels. There was also a trend towards reducing triglycerides though this effect was not strong. Levels of HDL cholesterol were not improved by the turmeric.
All of the studies took place in Asia (Iran, India, Pakistan, Taiwan, and Thailand) and the authors note that in other ethnicities results might not be the same and thus more study is needed.
There was nothing to guide the researchers on what constituted an effective dose. In the studies reviewed participants were given anywhere between 70 mg to 2400mg daily.
Turmeric and curcumin appear to be well tolerated with no serious adverse events reported in any of the studies, though minor transient adverse reactions, ranging from dyspepsia to hot flashes, were reported.
Add fat to aid absorption
Turmeric (Curcuma longa), is a root with a powerful yellow colour that is used worldwide in cooking, cosmetics, dyes, and medicines. It is a member of the ginger family.
It can be taken as a powder or supplement, but it can also be eaten in your daily diet, adding both colour and health benefits. Try adding it to lentil soups or sautéed onions or roasted cauliflower. It it also adds an earthy flavour to salad dressings and dips or can be mixed with dairy or non-dairy milks to make a turmeric latte (see our recipe here).
Turmeric is not well absorbed in the gastrointestinal tract but there are things you can do to ensure you get the best out of it:
If you are taking a supplement look for highly concentrated one that is standardized to 95% curcuminoids.
Black pepper aids the absorption of curcuminoids, so supplements that include piperine will also aid absorption. When eating turmeric add some pepper.
Whether taking a supplement or using turmeric in cooking adding ft will also aid absorption. In traditional medicine turmeric is often mixed with ghee (clarified butter), milk, or coconut milk for this reason. When cooking, pair fresh or powdered turmeric with these or with coconut or olive oil.
As a general rule aim for a daily dose of 200 to 600 mg. For chronic inflammatory conditions doses of up to 1,800 mg per day in divided doses may be recommended.
If you are taking any other medications make sure to check with your doctor before taking turmeric.
For more on this topic see our article Turmeric – from the kitchen to the clinic