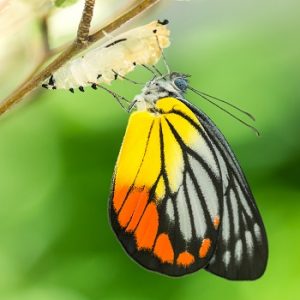 New name, same passion for our website
5 December, 2017
By Staff Writer
Natural Health News
Natural Health News — Neal's Yard Remedies Natural News website is undergoing a change of name and ownership – but it emphasis on natural health and environment and wholesome food will remain unchanged.
The site will no longer sit within the Neal's Yard Remedies enterprise but become an independent entity, Natural Health News, run by current editor Pat Thomas.
"The name is the only thing that will really change," says Thomas "I will continue to run the site as owner, editor and curator. The focus of the news and articles and our newsletters will remain unchanged and the commitment to ensuring that reliable information about natural health is given the space it deserves online is as strong as ever."
"I hope everyone continues to visit and support the site, to encourage their friends and family to become part of our growing online community and to use the information to stay informed, healthy and well," she adds.
Users are encouraged to change their bookmarks, if they have them, but in any case all previous links will automatically be directed to the new site and social media pages over the next week or so.
Building confidence in natural alternatives
Natural News launched in 2011 with a simple premise: to help visitors feel more confident in managing their own health naturally.
Many complementary and alternative approaches to health are well-researched and effective, and user satisfaction is high, but this fact is not well reflected in the mainstream press.
We wanted to correct this deficit by giving space to natural health success stories, by busting a few myths and producing informative articles on natural prevention and self-care. It was also important to provide context – health isn't created in a vacuum but is so often a result of our environment and lifestyle choices.
We also wanted to produce a site that was beautiful and easy to navigate, which had lots of useful 'stuff' on it like recipes, our Remedy Finder, and Vitality Quiz, and most recently our Detox Quiz, and which could call on a wide range of expertise both inside and outside our organisation.
The website launched quietly but has grown quickly to become an impressive archive of more than 2000 news stories, articles and campaigns. Over the years millions of visitors from around the world have come to the site and we also have a lively social media presence.
A growing community
Editor Pat Thomas, is the author of numerous books on health and environment – for both adults and children – and an award-winning campaigner.
She says of the change: "This website has been a labour of love and I am grateful for Neal's Yard Remedies' support over the years. It has been very gratifying to see the website and online community grow as more as more people become aware of and interested in using natural and holistic approaches to managing their health."
Susan Curtis, Director of Natural Health at Neal's Yard Remedies adds, "I'm delighted that our natural health site will continue as an independent enterprise with Pat Thomas staying on as editor. It is so important to have access to accurate and well-balanced information on health alternatives – and on environmental influences on health – and I hope the site will continue to go from strength to strength."