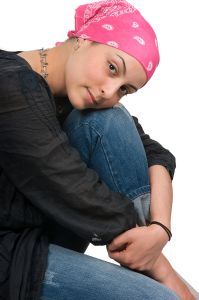 Hypnotherapy reduces anxiety and depression in cancer patients
9 August, 2012
By Staff Writer
Natural Health News
Natural Health News — The use of hypnotherapy on cancer patients receiving palliative care has been found to reduce anxiety and depression, whilst improving sleep and physical symptoms.
Anxiety and depression are a common reaction to the diagnosis, treatment and possible outcomes when suffering from diseases such as cancer.
Palliative treatments are ones that focus on the relieving and preventing of suffering in patients, without having a curing effect on the underlying disease.
Hypnotherapy, the practice of treatment on a subject whilst under hypnosis, has long been used as a treatment to alleviate psychological and emotional distress.
A recent study published in the British Medical Journal aimed to assess the benefits of using hypnotherapy in the management of anxiety in palliative care patients. The effect it had on other symptoms such as depression and sleep disturbance were also measured.
Relieving of symptoms
The small study was originally conducted on 21 cancer patients, though only 11 were able to successfully complete the study.
Participants each received a total of 4 hypnotherapy sessions and were then assessed to measure emotional well being.
After the first two hypnotherapy sessions, there was a significant reduction in anxiety and physical symptoms reported by the patients, but depression and sleep disturbance remained somewhat the same.
However, after completion of the fourth hypnotherapy session, the researchers found an even greater reduction in patient-reported anxiety and physical symptoms. In addition, there was a significant drop in both depression and sleep disturbance.
The outcome showed that while some benefits of hypnotherapy are pretty much immediate, others may take time to develop. Persevering with more than a few sessions is, therefore, recommended.
Benefits for children and adults
Other studies have also shown benefit of using hypnotherapy in cancer. One review of children with cancer found that hypnotherapy can help with sickness caused by chemotherapy. In another review hypnotherapy was helpful in control distress and pain from medical procedures in children.
Studies with adults have also shown positive effects. In a 2007 study of breast cancer patients hypnotherapy  prior to surgery helped to control the pain, sickness, tiredness and upset post-surgery. In 2006 another study found the hypnotherapy helped lower anxiety and pain during a biopsy for suspected breast cancer.