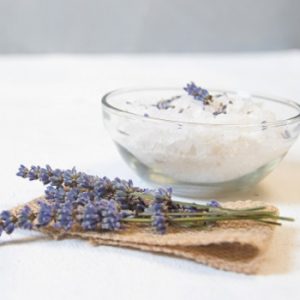 Bath salts hold the key to arthritis relief
25 September, 2012
By Staff Writer
Natural Health News
Natural Health News — Scientists have found a simple way to ease the agony of arthritis – soaking in a bath of salt water. New research suggests that a bath using bath salts can help relieve the pain of arthritis.
Researchers at the University of Manchester found that a hypertonic solution, that is a solution with an elevated concentration of salt, can ease inflammation purely through bathing in it – proving the Victorians were right to visit spa towns to "take the waters" for ailments like rheumatoid arthritis.
They say that their findings could revolutionise arthritis treatment because even ordinary table salt in high concentrations as found to be effective and, unlike conventional drugs, produces no worrying side-effects.
The salt water dehydrates inflamed cells in the body, reducing swelling. The treatment was found to be successful through injection into the body, absorption through the skin via bandages soaked in saline or bathing.
This study published in the journal Immunity used mice to test the benefits of salt on arthritis. However human studies have found similar results.
Benefits of balneotherapy
Balneotherapy is an traditional treatment that involved bathing in mineral rich waters. A  great deal of study stretching back a long way, shows it can be particularly useful for arthritis suffers.
In 1990, Dead Sea bath salts produced significant improvement in rheumatoid arthritis sufferers. Another in 1995 showed similar improvements for osteoarthritis of the knee.
More recently in 2009 a study of 44 people investigated the effects of balneotherapy at a Dead Sea spa. There was a statistically significant improvement in patients with knee osteoarthritis found a statistically significant improvement, lasting up to 6 months, in those who bathed, even intermittently, in natural hot springs.
In 2010 another small study found that twice daily salt baths over a period of two weeks improved the gait of people with osteoarthritis of the knee.
A simple cure
Recent figures suggest there are more than 10 million people in the UK suffering from arthritis, which causes crippling pain and inflammation within a joint. At present there is no cure for arthritis but there are a number of treatments, usually drugs, that are used slow down the progress of the condition.
What the current study suggests is that sufferers don't have to travel too far or spend too much money to get genuine relief. While the researchers noted that table salt was effective, its worth seeking out good quality bath salts, usually derived form mineral rich sea salt, as these may have extra benefits. Indeed the waters at balneotherapy spas are usually rich in sodium but also sulphur, selenium  and silica – all found in higher levels in unprocessed sea salts.