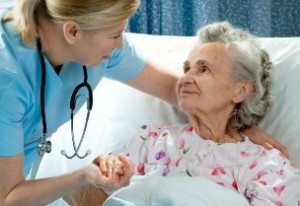 Nutritional supplements reduce hospital stays for those with lung disease
27 January, 2015
By Staff Writer
Natural Health News
Natural Health News — People aged 65 and older, who were being treated for chronic obstructive pulmonary disease (COPD) in the hospital and received nutrition treatment (oral nutrition supplements) had reduced lengths of stay, hospital costs and chances of returning to the hospital within 30-days
That's the finding of a recent study published in the journal Chest.
Chronic obstructive pulmonary disease (COPD) – which includes conditions like chronic bronchitis and emphysema – is a lung disease that compromises breathing. As COPD often occurs among seniors (age 65+), it is one of the leading causes of disability and death in this age group.
Current guidelines do not include any specific recommendations for addressing nutritional deficiencies in people with COPD. Nevertheless, a growing number of studies are being published that show the economic and health benefits that nutrition screenings and treatment has on COPD as well as other health issues.
Nutrition treatment = better outcomes
The current study, which was supported by Abbott, evaluated Medicare patients, 65 and older, who were hospitalized with a primary diagnosis of COPD. The study demonstrates that when older patients with COPD received nutrition treatment in the hospital, it reduced their length of stay by 1.88 days (21.5 percent) and total hospital costs by $1,570 (12.5%) on average, compared to those who did not receive nutrition treatment. When looking at the likelihood of readmission within 30 days, the people who received nutrition treatment had a 13.1% reduction in 30-day readmission.
"Our findings suggest that screening seniors in the hospital for malnutrition risk and providing cost-effective treatment for those who are malnourished or at risk, can have a positive health impact on outcomes," said Julia Thornton Snider, PhD, at Precision Health Economics and lead author for the study.
"In addition, our new readmission data suggests economic benefits for the hospital, including how they may better achieve the new Medicare mandates for reducing readmission rates in elderly COPD patients."