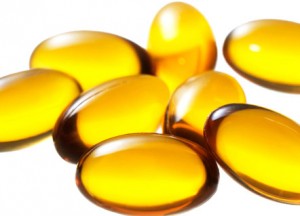 Upping vitamin E intake could lower liver cancer risk
26 July, 2012
By Staff Writer
Natural Health News
Natural Health News – Individuals could reduce their risk of developing liver cancer by consuming more vitamin E, either from diet or vitamin supplements, according to a new study.
Liver cancer is one of the leading causes of cancer mortality in world. Around 85% of liver cancers occur in developing countries, with 54% in China alone.
In the study, published in the Journal of the National Cancer Institute, a collaboration of Chinese and US scientists set out to determine the association between vitamin E intake and liver cancer risk.
The researchers examined data from 132,837 people in China who participated in the Shanghai Women's Health Study, or the Shanghai Men's Health study. The two studied were jointly conducted by the Shanghai Cancer Institute and Vanderbilt University, in Tenesseee.
The team gathered data on participants' dietary habits, via surveys and in-person interviews. Study participants were asked how often they consumed some of the most popular foods in urban Shanghai and if they took vitamin supplements.
They then compared liver cancer risk among participants who had high vitamin E intake with participants who had low vitamin E intake.
Diet and supplements are protective
The analysis included 267 liver cancer patients who were diagnosed with the disease within two years of study enrollment. Vitamin E intake from diet and supplements use were both linked with a reduced risk of developing liver cancer.
According to the researchers, this link was consistent among participants with and without self-reported liver disease or a family history of liver cancer.
The team highlighted that they found a small difference between men and women in the risk estimate, which is likely attributable to fewer liver cancer cases having occurred among male participants due to the shorter follow-up period.
Lead researcher Xiao Ou Shu, M.D., Ph.D., professor of Medicine at the Vanderbilt Epidemiology Center, said:
"We found a clear, inverse dose-response relation between vitamin E intake and liver cancer risk.Overall, the take home message is that high intake of vitamin E either from diet or supplements was related to lower risk of liver cancer in middle-aged or older people from China."
Unresolved questions about supplemental vitamin C
The team found that participants were more likely to develop liver cancer, if they consumed extremely high levels of vitamin C from supplements, had a family history of liver cancer, or self-reported liver disease. The researchers found no association between participants who had the highest levels of vitamin C or other vitamins from food with liver cancer.
Vitamin E is fat-soluble vitamin which is considered an antioxidant. In addition, numerous studies have indicated that vitamin E may also prevent DNA damage. Natural source vitamin C capsules are a good way to supplement your vitamin E intake. Alternatively the following foods are rich in vitamin E:
avocados, tomatoes, sweet potatoes, spinach, watercress, Brussels sprouts
blackberries, mangoes
corn oil, olive oil, safflower oil, sunflower oil
mackerel, salmon
nuts and nut spreads
wholemeal and wholegrain products
butter