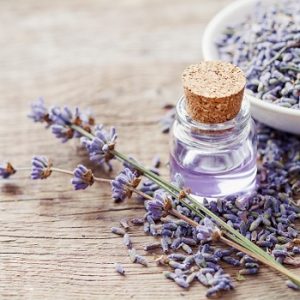 Aromatherapy massage calms anxiety
22 October, 2015
By Staff Writer
Natural Health News
Natural Health News – Massage using two common essential oils has proved effective at calming anxiety in hospitalised patients with personality disorders.
The small study from Brazil, looked at 50 hospital patients who were given upper body massage (neck and chest) with a 5% dilution of lavender (Lavandula angustifolia) and geranium (Pelargonium graveolens) to help reduce anxiety.
The patients each received six aromatherapy massages  performed on alternate days. Vital data (heart and respiratory rate) were collected before and after each session and patient's self-reported levels of anxiety were assessed using a standard evaluation.
After each massage session the researchers recorded a  statistically significant decrease heart and respiratory rates as well as a subjective reduction in anxiety levels.
Helpful in hospitals
The use of aromatherapy in clinical settings is growing and is popular amongst nurses for it's simplicity and ease of use as well as its effectiveness.
Recent studies confirm that aromatherapy can address issues such as sleep quality and blood pressure. in one, a once a week massage and the use of a body cream containing essential oils prescribed by an aromatherapist once a day helped lower blood pressure and improved sleep quality in middle-aged hypertensive women.
In another deep inhalations of an essential oil blend of lavender, Roman chamomile and neroli essential oils  2 drops of which had been dropped on aroma stones, before a heart procedure (stent insertion during coronary angiography) reduced anxiety and improved sleep quality.

Top News Stories
Keep In Touch
Please subscribe me to your newsletter mailing list. I have read the
privacy statement