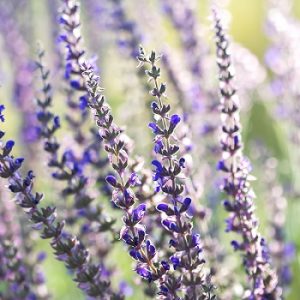 Clary sage essential oil beats lavender for lowering BP
30 July, 2013
By Staff Writer
Natural Health News
Natural Health News — New research has shed some light on the way that certain essential oils can affect blood pressure.
Researchers from Korea University, Seoul, and from Eulji University, Daejeon, Republic of Korea examined the effects of inhaling essential oils of clary sage (Salvia sclarea) and lavender (Lavandula angustifolia) on blood pressure in a small group of 34 women undergoing medical examinations for urinary incontinence.
The women were divided into two essential oil and one control group. Those in the control group were given almond oil to inhale.
Systolic blood pressure (the top number in a blood pressure reading indicating maximum blood pressure), diastolic blood pressure (the bottom number indicating minimum blood pressure), pulse rate, respiratory rate, and salivary cortisol were measured before and for 60 minutes after inhalation of these scents.
Clary sage lowers BP
Their findings, published in the Journal of Alternative and Complementary Medicine, show that the group that inhaled clary sage oil experienced a significant decrease in systolic blood pressure compared with both those who inhaled lavender oil and control groups.
They also showed showed a significant decrease in diastolic blood pressure compared with the lavender oil group as well as a significant decrease in respiratory rate compared with the control group.
Those who inhaled lavender oil showed an increase in their systolic and diastolic blood pressure compared with the control group.
In addition, those who inhaled clary sage and those who inhaled lavender showed a statistically significant reduction in their respiratory rate compared with those in the control.
Choose well
Clary sage has been used in medicine for much of recorded history and its use can be traced back to around 400 BC – in the writings of  Theophrastusis It is also mentioned by Dioscorides and Pliny The Elder in around 100 BC.
Lavender has been used in medicine for centuries and is well known for its scent and for its relaxing effect upon the nervous system.
The researchers concluded that despite it's anti-stress properties lavender oil inhalation may be helpful in situations, such as medical interventions, where keeping blood pressure low is considered advantageous. In such situations Clary sage is a better choice.