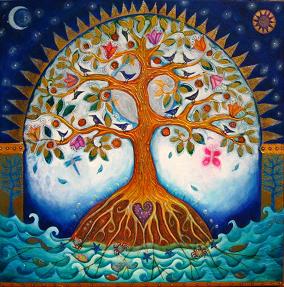 Change your life: Creating reserves
29 December, 2014
By Annabel Sutton
Natural Health News
When I first started in business I had an inkjet printer which consumed ink cartridges at an alarming rate. Because they were so expensive, I tended to buy them one at a time, but in the back of my mind was a constant nagging worry that at any minute the ink would run out and I'd be left high and dry.
Eventually I decided that I was expending far too much energy worrying about this, so I bit the bullet and bought a stack of them to have in reserve. It's incredible the difference this made – no longer worrying if I was about to run out – no longer having 'just enough' but instead creating a safety cushion for myself.
"Abundance is not something we acquire. It is something we tune into." — Wayne Dyer
The idea behind creating reserves is that you always have 'more than enough' rather than teetering on the brink of having 'only just enough'.
Not wasting valuable energy worrying about not having enough can be immensely liberating – you will feel sig­nificantly calmer and more in control, and you will be working from a position of strength rather than a position of need.
Here are some other examples:
Always have ample petrol in your tank
Make sure you have sufficient money available for unex­pected emergency expenditures
Leave early for appointments so that you never have to rush or panic about being late
Get lots of sleep so that you have reserves of energy
Book social events into the diary on a regular basis to be sure that you have a sufficient reserve of FUN!
On the cusp of yet another New Year, ask yourself:  Where do YOU need to create reserves?
Annabel Sutton is a Professional Certified Coach and Author.  She has lived in Los Angeles and Indonesia; survived earthquakes and riots, lived with head-hunters and enjoyed a portfolio career.  She now enjoys a somewhat quieter life in Somerset!  Her latest book, 52 Ways to Transform Your Life (Weekly Wisdom for Busy People), contains 52 inspiring, quick-to-read life tips and is available from http://amzn.to/2nSdMb2 . Find more information at  www.annabelsutton.com.

Top News Stories
Keep In Touch
Please subscribe me to your newsletter mailing list. I have read the
privacy statement