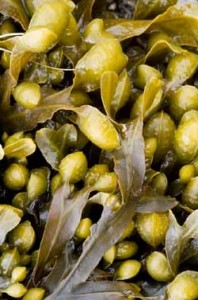 Detox bath infusion
9 April, 2014
By Staff Writer
Natural Health News
Here's a great recipe to encourage the elimination of toxins from the body.
Just right for this time of year this mixture of herbs helps stimulate circulation and can also soothe tired muscles.
Nutrient-rich bladderwrack is combined with cleansing sea salt, circulation-boosting juniper, black pepper and lemon essential oils.
For the best results, try dry body brushing with a natural bristle brush or body mitt before your bath to exfoliate the skin and energize the body.
Ingredients
½ tsp bladderwrack
1 tsp celery seeds
2 tsp fennel seeds
2 heaped tsp sea salt
2 drops juniper essential oil
2 drops black pepper essential oil
2 drops lemon essential oil
2 drops eucalyptus essential oil
Method
1 Make an infusion by brewing the herbs in a large teapot or small pan. To do this place the herbs in the pot and pour 500ml (16fl oz) of water over them. Let the mixture steep for 10 minutes, preferably covered to avoid the loss of volatile oils in the steam.
2 Add the essential oils to the salt. Then add the salt to the infusion and stir until well dissolved.
3 Use immediately, adding it to a freshly run bath.
Taken from Neal's Yard Remedies Cook, Brew and Blend Your Own Herbs (Dorling Kindersley). To purchase a copy or get more details see here.

Top News Stories
Keep In Touch
Please subscribe me to your newsletter mailing list. I have read the
privacy statement