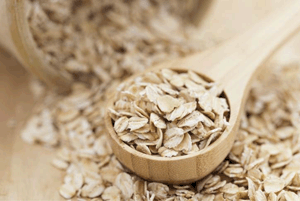 Oat milk – a natural sedative and stress-reliever
9 March, 2015
By Staff Writer
Natural Health News
If you are having trouble sleeping there's nothing like a glass of warm milk – or is there?
Milk certainly contains substances that can help you sleep, but if you don't drink or don't like dairy milk what else can you do?
We think this oat milk recipe is even better and infused with herbs as in the second recipe below it can have a powerful relaxing effect. Oats, amongst their other nutrients such as calcium, iron and magnesium, contain beta-glucan, a soluble fibre which has been shown to support mood and immune function.
Oat Milk
Freshly made oat milk is a treat. It's nutritious, quick and easy to make.
To make your own try this recipe:
Ingredients
250g (8 oz) jumbo oats, organic is preferable
200ml (6.5 oz) filtered water
4 dates or 2 dessert spoons of maple syrup
Pinch of Himalayan salt
Vanilla pod or extract
Method
1 Soak the oats overnight with dates
2 Blitz all ingredients in a blender for 2 mins and pour through a sieve to filter
3 Store in a sterilised bottle. Keeps for 2-3 days in fridge.
Sleepy Time Milk
Now, if you want to give your oat milk extra power to relax try this special recipe to infuse the oat milk with with restorative ashwagandha and restful rose steeped in oat milk for a good night's sleep.
Ingredients
1 teaspoon ashwagandha powder
1 -2 teaspoons rose water or few drops of rose tincture
250g (8 oz) homemade oat milk
1-2 teaspoons honey or maple syrup
Method
1 Warm the oat milk gently in a pan
2 Whisk in the ashwagandha, then add the rose water and honey, stir
3 Drink before bedtime and enjoy restful sleep
Recipe © Neal's Yard Remedies