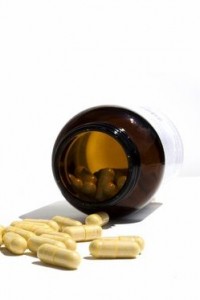 A daily multivitamin reduces men's cancer risk
22 October, 2012
By Staff Writer
Natural Health News
Natural Health News — A daily multivitamin can help men reduce their risk of cancer in middle-age, according to new research.
US researchers had nearly 15,000 men over the age of 50 take either a multivitamin designed especially for middle-aged adults (Centrum Silver) or a placebo every day for more than 10 years. The men self-reported a cancer diagnosis, and researchers confirmed the diagnosis through medical records.
Part of the trial also looked at the benefits of taking vitamins C and E and beta carotene in isolation to see what effect these had on cancer rates.
Despite the fact that more than one-third of Americans take multivitamins, said lead author J. Michael Gaziano, MD, chief of the Division of Aging at Brigham and Women's Hospital (BWH) in Boston,  this trial "is the first clinical trial to test the affects of multivitamins on a major disease such as cancer."
Small but significant reduction in cancer
Gaziano and colleagues found that the group taking the multivitamin had an 8% reduction in total cancer incidence compared with the group taking the placebo. They also found a daily multivitamin was associated with an apparent reduction in death from cancer. While this is less than could be expected from a combination of dietary changes, exercise and not smoking, it's still significant.
Taking vitamins C and E and beta carotene on their own did not provide any protection against cancer in this analysis.
Study co-author Howard D. Sesso, ScD, an associate epidemiologist in the Division of Preventive Medicine at BWH said, "Many studies have suggested that eating a nutritious diet may reduce a man's risk of developing cancer. Now we know that taking a daily multivitamin, in addition to addressing vitamin and mineral deficiencies, may also be considered in the prevention of cancer in middle-aged and older men."
Well-balanced supplementation
The researchers said  it is not clear which specific vitamins or minerals in a multivitamin may be responsible for the reduction in cancer risk. However, given that analysis of taking individual nutrients failed to produce any benefit, it's tempting to suggest that what many nutritionists have said all along is true – we need the full spectrum of nutrients working together to support health.
What is more, the study provides good evidence that well-balanced combination of vitamins and minerals – as opposed to the mega-dose – is protective.
Because the study only involved men it's not possible to say if the protective effect extends to women, or to men younger than the age of 50. A follow up with study with the same men is being conducted to see if the cancer-protective effect of a daily multivitamin is retained over an even longer period of time.
The first-of-its kind study was concurrently presented at the 11th Annual AACR International Conference on Frontiers in Cancer Prevention Research and published online the same day in the Journal of the American Medical Association (JAMA).
A similar study is examining the affect of daily multivitamin use on cardiovascular disease risk. Results of that study will be announced at the American Heart Association Scientific Sessions conference in early November.