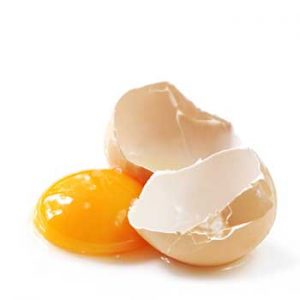 Selenium may protect against liver cancer
1 September, 2016
By Staff Writer
Natural Health News
Natural Health News — As a nutritional trace element, selenium forms an essential part of our diet.
In collaboration with the International Agency for Research on Cancer, researchers from Charité – Universitätsmedizin Berlin have been able to show that high blood selenium levels are associated with a decreased risk of developing liver cancer.
In addition to other risk factors, the study also examines in how far selenium levels may influence the development of other types of cancer. Results from this study have been published in the American Journal of Clinical Nutrition.
What you need to know
» Selenium is an essential trace element found in foods such as fish, shellfish, meat, milk and eggs.
» Deficiencies in selenium are associated with a range of disease, including some cancers.
» A large study in Europe, where soils in many countries are selenium depleted, has linked low selenium levels with a higher risk of liver cancer.
Depleted soils
Selenium (Se) is found in foods like fish, shellfish, meat, milk and eggs; certain South American nuts, such as Brazil nuts, are also good sources of selenium. It is a trace element that occurs naturally in soil and plants, and enters the bodies of humans and animals via the food they ingest.
It is thought to help prevent cancer due to its role in protecting cells from oxidative stress and inflammation.
In many countries in Europe selenium levels in the soil low in comparison with other areas of the world, especially in comparison to North America. Deficiencies of varying degrees of severity are common among the general population, and are the reason why German livestock receive selenium supplements in their feed.
Liver cancer is the 14th most common cancer in Europe and rates are rapidly increasing likely due to unhealthy dietary and lifestyle habits.
"We have been able to show that selenium deficiency is a major risk factor for liver cancer," says researcher Prof. Dr. Lutz Schomburg of the Institute of Experimental Endocrinology.
He adds: "According to our data, the third of the population with lowest selenium status have a 5-10 fold increased risk of developing hepatocellular carcinoma – also known as liver cancer."
Nearly half a million studied
The European researchers investigated 477,000 people, over a 10-year period. Participants came from 10 European countries: Denmark, France, Germany, Greece, Italy, Netherlands, Norway, Spain, Sweden, and the UK.
Questionnaires were used to determine diet and blood samples were analysed to determine selenium status.
The researchers found that two types of liver cancer – hepatocellular carcinoma (HCC) and gallbladder and biliary tract cancers (GBTC) – could be linked to significantly lower circulating selenium in the blood.
However, this observation was not found with another type of liver cancer, intrahepatic bile duct cancer (IHBC).
Higher circulating selenium was associated with a significantly lower liver cancer risk, though this protective effect was not seen in the other cancers studied.
"The research findings tentatively suggest that where selenium is suboptimal, increasing selenium intake may be a further strategy for liver cancer prevention in addition to avoiding alcohol consumption, maintaining a healthy body weight, and stopping smoking," said lead researcher Dr David Hughes of the Department of Physiology and Centre for Systems Medicine of the RCSI in Dublin, Ireland.
The study did not look at specific sources of selenium, such as diet or supplementation, but resutls underscore the importance of a balanced diet that includes selnium-rich foods.
Previous studies had suggested a similar relationship between a person's selenium status and their risk of developing colon cancer, as well as their risk of developing autoimmune thyroid disease. We have previously reported on seleiums role in helping to slow down the immune over-response, which is a key factor in certain types of cancer such as melanoma, prostate cancer and certain types of leukaemia.