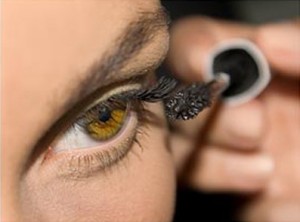 US Congress to review toxic cosmetic ingredients
27 March, 2012
By Staff Writer
Natural Health News
Natural Health News — In the wake of recent scandals involving mercury in face cream, formaldehyde in hair products and lead in lipstick, the House Energy and Commerce Committee has called the first official Congressional hearing on cosmetics safety in more than 30 years.
The hearing will take place today, March 27.
"It's time for Congress to overhaul the 1938 cosmetic regulations that are utterly failing to protect public health. Personal care products from deodorants, to lotions to baby shampoos contain chemicals linked to cancer, birth defects, learning disabilities and other health problems," said Janet Nudelman, policy director of the Breast Cancer Fund.
"The FDA doesn't even have the authority to recall unsafe products such as face creams linked to mercury poisoning or hair products with high levels of formaldehyde," Nudelman said.
Public is unaware of the risks
In a recent example, the California Attorney General forced the makers of Brazilian Blowout hair smoothing products to warn consumers about exposure to cancer-causing formaldehyde. But just last week, a hidden camera investigation by Good Morning America revealed that 16 of 16 salons failed to notify consumers about the risk.
"There is a war on women happening every day in salons across the country, where salon workers and their clients are being exposed to harmful cancer-causing chemicals, and the US government is powerless to do anything about it. Current laws are incapable of protecting consumers and salon workers," said Erin Switalski, of Women's Voices for the Earth.
"We're pleased the Energy and Commerce Committee is seriously considering regulating the cosmetics industry, which is currently allowed to use chemicals that have hardly been studied at all in personal care products," said Jane Houlihan, senior vice president for research of the Environmental Working Group. "Getting cancer-causing chemicals and other harmful toxins out of the products we put on our bodies is an urgent public health and consumer rights issue."
In a letter to the Energy and Commerce Committee, dated February 17, 50 businesses and 50 environmental groups called for the hearing and urged the Committee to support meaningful regulations that phase out cosmetic ingredients linked to cancer, reproductive or developmental toxicity; create a safety standard for cosmetics; and require full disclosure of ingredients including fragrance and salon products.
A critical health issue
These elements are included in the Safe Cosmetics Act, a bill introduced into Congress last year by Reps. Jan Schakowsky, D-IL, Ed Markey, D-MA., and Tammy Baldwin, D-WI.
"We hope this is a moment when Congress can rise above partisan politics as usual and take a step forward to better protect our health," concluded Cindy Luppi, New England Director for Clean Water Action. "Thanks to our legislative champions for leading the charge on this critical health issue."
President Obama's proposed budget for the next fiscal year calls for an additional $19 million in funding through user fees to enable the U.S. Food and Drug Administration to more effectively regulate cosmetics, signalling the White House's acknowledgement that the agency's current oversight is inadequate to protect consumers.