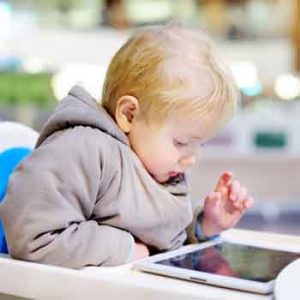 Flame retardants affect social behavior in young children
15 March, 2017
By Staff Writer
Natural Health News
Natural Health News — Chemicals added to furniture, electronics and numerous other goods to prevent fires may have harmful developmental consequences for young children.
Researchers from Oregon State University found a significant relationship between social behaviours – such as aggression, defiance, hyperactivity, inattention and bullying – among children and their exposure to widely used flame retardants.
The most common types of flame retardants found in the built environment are brominated diphenyl ethers (BDEs) and organophosphate-based flame retardants (OPFRs). OPFRs emerged as an alternative to BDEs in an effort to address some of the environmental health concerns posed by BDEs, which tend to remain in the environment for long periods.
Worrying changes in social behaviour
What you need to know
» Past studies have shown that flame retardants can affect cognitive abilities in children but a new study shows that they can also have a detrimental effect on social skills.
» Different flame retardant chemicals had different effects. Older type brominated treatments cause children to be more withdrawn, while newer, supposedly safer ones, which are based around organophosphates were linked to more aggression, defiance, hyperactivity, inattention and bullying.
For this study, published in the journal Environmental Health, the OSU research team recruited 92 Oregon children between ages 3-5 to wear a silicone wristband for seven days to measure exposure to flame retardants.
The wristbands, developed at OSU, have a porous surface that mimics a cell, absorbing chemicals that people are exposed to through their environment. They are an easy and non-invasive way to sample children's chemical exposure, allowing scientists to track up to 1200 different environmental chemical exposures.
Their analysis showed that all of the children were exposed to some level of flame retardant. Children who had higher exposure rates of OPFRs showed less responsible behaviour and more aggression, defiance, hyperactivity, inattention and bullying behaviours.
In comparison, children with higher exposure to BDEs and were seen as less assertive by their teachers. All of these social skills play an important role in a child's ability to succeed academically and socially.
More study needed
Manufacturers began adding flame retardants to products in the 1970s. Today they are found throughout the built environment in furniture, mattresses, carpeting, electronics, vehicles and more. The chemicals are added to the products and are not bound in the material, which causes them to be released into indoor environments.
Past research has shown that both BDEs and OPFRs are linked to poorer cognitive function in children. But less is known about the relationship between the flame retardants and children's social and emotional health, particularly during early childhood, a key developmental period for learning.
"The social skills children learn during preschool set the foundation for their success in school, and also for their social and emotional health and well-being later in life," said Shannon Lipscomb, an associate professor and lead of the human development and family sciences program at OSU-Cascades and a co-author of the study.
The results of the study suggest, say Lipscomb that "flame retardants may have a unique effect on development apart from the effects of children's early social experiences" that warrant further serious study.