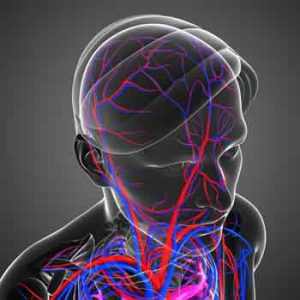 Healthy body and mind go together
28 July, 2016
By Staff Writer
Natural Health News
Natural Health News — Different types of exercise – physical and mental – have different benefits for the brain.
Writing in the journal Frontiers in Human Neuroscience, researchers from the University of Texas at Dallas found that healthy adults who participated in cognitive training for 3 hours per week over 12 weeks demonstrated positive changes in executive brain function as well as a 7.9% increase in global brain flow compared to study counterparts who participated in an aerobic exercise program.
The small randomised trial is the first to compare cerebral blood flow and cerebrovascular reactivity data obtained via MRI.
The research team attributes the global cerebral blood flow gains to concerted mental effort during the reasoning training.
What you need to know
» Maintaining a healthy brain requires both physical and mental activity, according to a new US study.
» Mental training for just 3 hours per week improved blood flow to the brain by nearly 8%. Poor blood flow can lead to problems with executive function, such as planning and problem-solving.
» Aerobic exercise did not improve overall blood flow, however it did bring with it improved memory performance.
"We believe the reasoning training triggered neural plasticity by engaging the brain networks involved in staying focused on a goal, such as writing a brief business proposal, while continuously adapting to new information, such as feedback from a collaborator," said Dr. Sandra Bond Chapman, study lead author, founder and chief director of the Center for BrainHealth, and Dee Wyly Distinguished University Professor.
"Many adults without dementia experience slow, continuous and significant age-related changes in the brain, specifically in the areas of memory and executive function, such as planning and problem-solving," Chapman said.
"We can lose 1-2% in global brain blood flow every decade, starting in our 20s. To see almost an 8% increase in brain blood flow in the cognitive training group may be seen as regaining decades of brain health since blood flow is linked to neural health."
Boosting memory
In contrast those engaging in aerobic exercise for the same amount of time each week over the course of the study, showed increases in immediate and delayed memory performance that were not seen in the cognitive training group.
The aerobic exercise group did not show significant global blood flow gains, however the exercisers with improved memory performance showed higher cerebral blood flow in the bilateral hippocampi, an area underlying memory function and particularly vulnerable to aging and dementia.
"Most people tell me that they want a better memory and notice memory changes as they get older," said Dr. Mark D'Esposito, study co-author and professor of neuroscience and psychology, and director of the Henry H. Wheeler Jr. Brain Imaging Center at the Helen Wills Neuroscience Institute at the University of California, Berkeley.
"While memory is important, executive functions such as decision-making and the ability to synthesise information are equally, if not more so, but we often take them for granted. The takeaway: Aerobic activity and reasoning training are both valuable tools that give your brain a boost in different ways."
A multifaceted approach
Dr. Laura DeFina, chief executive officer of The Cooper Institute in Dallas and collaborator on the study, says the findings are encouraging.
"We know that physical activity can lead to improved fitness levels. In our Cooper Center Longitudinal Study population, higher fitness has been shown to result in less all-cause dementia with aging," DeFina said.
"The current study highlights the benefit of training both the body and the brain, as both produce observable benefits. The initial findings are encouraging and underscore the need for a multifaceted approach when it comes to brain health."