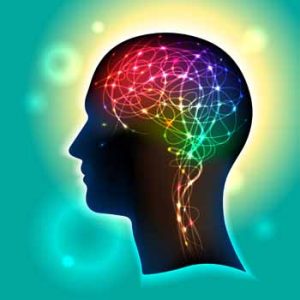 Being physically active could cut Alzheimer's risk in half
14 March, 2016
By Staff Writer
Natural Health News
Natural Health News — A new study shows that a variety of physical activities from walking to gardening and dancing can improve brain volume and cut the risk of Alzheimer's disease by 50%.
Because there is no cure for Alzheimer's doctors and scientists believe that the most promising thing we can offer an ageing population is good advice on how to prevent this devastating disease form occurring in the first place.
New research, conducted by investigators at UCLA Medical Center and the University of Pittsburgh, is the first to show that virtually any type of aerobic physical activity can improve brain structure and reduce Alzheimer's risk. The study appears in the Journal of Alzheimer's Disease.
The researchers used information from a 30-year Cardiovascular Health Study which included participants from across the US.
What you need to know
» Emerging evidence suggests that maintaining good physical health, through a physically active lifestyle can help preserve memory and help reduce the risk of Alzheimer's disease.
» A new long-term study has shown that adults who were physically active had a greater brain volume in the hippocampus, the part of the brain associated memory processing. Shrinkage of the hippocampus is one of the early signs of Alzheimer's.
» In this study physically seniors who had a long-term history of physical activity had experienced a 50% reduction in their risk of Alzheimer's dementia.
Protecting memory
Questionnaires provided information about the participants' physical activities and memory. Physical activities performed by the participants spanned a wide variety of interests from gardening and dancing to riding an exercise cycle at the gym. MRI scans were used to measure the volumes of brain structures including the area known as the hippocampus.
The hippocampus is the brain region responsible for memory processing, and is usually among the first brain structures to be affected by Alzheimer's disease.
This allowed the researchers to see if there was any correlation between activity, memory and brain volume.
Landmark results
The results of the analysis showed that increasing physical activity was correlated with larger brain volumes in the frontal, temporal, and parietal lobes including the hippocampus.
Individuals experiencing this brain benefit from increasing their physical activity experienced a 50% reduction in their risk of Alzheimer's dementia. Of the roughly 25% in the sample who had mild cognitive impairment associated with Alzheimer's, increasing physical activity also benefitted their brain volumes.
Said lead author Cyrus A. Raji, MD, PhD, of UCLA, "This is the first study in which we have been able to correlate the predictive benefit of different kinds of physical activity with the reduction of Alzheimer's risk through specific relationships with better brain volume in such a large sample."
George Perry, PhD, Editor in Chief of Journal of Alzheimer's Disease, added, "Currently the greatest promise in Alzheimer's disease research is lifestyle intervention including increased exercise. Raji et al present a landmark study that links exercise to increases in grey matter and opens the field of lifestyle intervention to objective biological measurement."
Prevention is the key
Worldwide, it is estimated that around 44 million people are living with dementia, making the disease a global health crisis that must be addressed. According to the Alzheimer's Association, Alzheimer's disease currently affects 5.1 million Americans and is projected to increase to 13.8 million over the next 30 years. In the UK, according to the Alzheimer's Society there are 850,000 people with the disease and this is projected to rise to 1 million by 2025.
Previous research has shown that a sedentary lifestyle shrinks the brain and that this can have an impact on memory. There is also data to show that a regimen of regular physical exercise can improve blood flow to the brain, helping to keep it sharp. There is, likewise, evidence that moderate physical activity can specifically help preserve the hippocampus – all of which suggests that exercise has an underused role to play in preserving our minds.
Dr. Raji adds, "We have no magic bullet cure for Alzheimer's disease. Our focus needs to be on prevention."