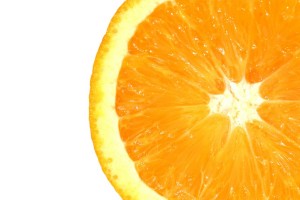 FDA says pesticides and orange juice do mix
2 February, 2012
By Staff Writer
Natural Health News
Natural Health News — Orange juice contaminated with a pesticide is safe to drink, according to the US Food and Drug Administration (FDA).
The FDA discovered the fungicide carbendazim – which has been banned from farm use in the US since 2009 due to concerns over potential liver, eye, and brain damage – in orange juice imported from Brazil at the beginning of January. Since then it has also been detected in orange juice samples from Canada.
In a  letter to the Juice Products Association the FDA said that an unnamed juice company (later identified as Coca-Cola, maker of Minute Maid and Simply Orange), contacted the agency in late December and said it had detected low levels of carbendazim in the company's own orange juice and also its competitors' juice. Minute Maid's competitor in the US is Tropicana (the best-selling brand of orange juice in the UK) – made by Pepsico. Both brands say they use a mixture of Brazilian and American oranges for their juice.
Carbendazim is used to fight off a crop-destroying mould that grows on orange trees.
Safe to drink?
The FDA suspended juice imports pending testing and as a result orange juice prices skyrocketed.
The Agency's assessment of the risk to consumers is ongoing but that hasn't stopped it from making a public claim that carbendazim levels are low enough in the samples they've tested that they pose no health risk to human beings.
"FDA is confident that orange juice in the United States may be consumed without concerns," said an Agency news release.
Reassurance from the FDA may not be enough for some consumers, however. To find out if your juice is from Brazil (or Canada) you need to read the label  Many orange juice products on the market in the US and in the UK contain at least some juice from Brazil.
An environmental liability
Likwise orange juice is something of an environmental liability. According to the Sustain report Taking the Pith, a glass of orange juice can use up to two glasses of diesel in terms of energy. It also requires 1000 glasses of irrigation water and 22 glasses of processing water. The report also highlights evidence of child labour in the orange picking industry in Brazil and Mexico.
What with the rising prices, pesticide residues, child labour and giant environmental footprints, this may be  a cue to reassess our juice intake.
Of course, you could go organic. But there's also the impact on our health. Last year Australian researchers found that a glass of 'healthy' fruit juice contains so much sugar it actually increases the risk of certain cancers. In light of the FDA's findings it's worth at least asking the question: was it the sugar – or the pesticides?