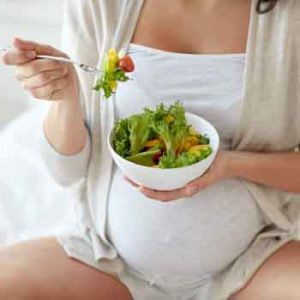 Trouble getting pregnant? Try switching to organic
6 December, 2017
By Staff Writer
Natural Health News
Natural Health News — Women who consume fruits and vegetables with high levels of pesticide residues may have more trouble getting pregnant, according to a new study.
Animal studies suggest consumption of pesticide mixtures in early pregnancy may be associated with fewer live births, leading to concerns that levels of pesticide residues permitted in food by the US Environmental Protection Agency (EPA) may still be too high for pregnant women and infants.
To find out more, researchers from Harvard T. H. Chan School of Public Health, Boston studied 325 women who were using assisted reproductive technologies at a fertility centre at a teaching hospital in Boston between 2007 and 2016
The women's diets were assessed using a standardised food questionnaire.
What you need to know
» Many common pesticides have been shown to have hormone disrupting effects that could interfere with reproduction in both men and women.
» In a recent US study women using assisted reproductive technology, who also consumed otherwise 'healthy' fruits and vegetables that had high levels of pesticide residues had greater difficulty getting pregnant.
» An editorial accompanying the study suggested that our current laissez-faire attitude toward the regulation of pesticides is failing us.
For this observational study, researchers, led by Jorge E. Chavarro, M.D., Sc.D categorized fruits and vegetables as having high or low pesticide residues using a method based on surveillance data from the US Department of Agriculture (USDA). They then counted the number of confirmed pregnancies and live births per cycle of fertility treatment.
Results of the study indicate that eating more high-pesticide residue fruits and vegetables otherwise considered healthy (for example, strawberries and raw spinach) was associated with a lower probability of pregnancy and live birth following infertility treatment.
Conversely, eating more low-pesticide residue fruits and vegetables was not associated with worse pregnancy and live birth outcomes.
The study, published in JAMA Internal Medicine, was not able to link specific pesticides to adverse effects.
Pesticide regulation is failing us
In a commentary that accompanied the study, epidemiologist and paediatrician Phillip Landrigan, MD, of Mount Sinai warned, "our current laissez-faire attitude toward the regulation of pesticides is failing us".
The study, he said, "comes at a time when multiple lines of evidence suggest that human fertility is on the decline and that the frequency of reproductive impairment is increasing,"
He noted that trends such as reduced sperm counts and increases in reproductive birth defects and testicular cancer that are "almost certainly" linked to environmental exposures to chemicals – many of which are endocrine disrupters –  and that physicians should respond to these findings by educating patients about pesticides and urging reductions in exposure wherever possible.
Following the publication of the study, in an interview with Time magazine Dr Chavarro noted "I was always skeptical that pesticide residues in foods would have any impact on health whatsoever. I thought we were not going to find anything…I am now more willing to buy organic apples than I was a few months ago."
Previous research in the US has shown that eating organic produce can substantially reduce pesticide exposure so couples having trouble getting pregnant should consider making the switch.