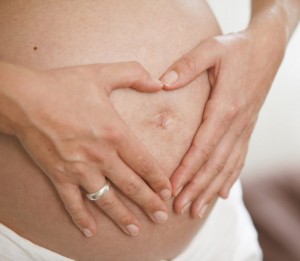 Doctors fail to warn pregnant mums about environmental risks
12 December, 2012
By Staff Writer
Natural Health News
Natural Health News — A new nationwide survey of 2,600 US obstetricians and gynaecologists has found that most do not talk to their pregnant patients about chemicals in food, consumer products or the environment that could harm their growing babies.
More than half said they don't warn about mercury, and hardly any of them give advice about lead, pesticides, air pollution or chemicals in plastics or cosmetics.
Virtually all pregnant women have chemicals in their bodies that might harm fetal development,
For many of these compounds, low-level exposures in the womb can potentially disrupt development of the brain or reproductive systems. Others may raise the risk of birth defects, or lead to cancer, immune problems, asthma, fertility problems or other disorders later in life.
Mothers left in the dark
Yet according to the scientists at University of California, San Francisco's (UCSF) who conducted the study, that information is not reaching most women who are pregnant or want to become pregnant.
Almost all of the doctors in the nationwide survey said they routinely discussed smoking, alcohol, diet and weight gain; 86% also said they discuss workplace hazards, and 68% warn about second-hand smoke.
But only 19% said they talk to their pregnant patients about pesticides and only 12% discuss air pollution; 44% said they routinely discussed mercury and 11% said they mention volatile organic compounds, which are fumes emitted by gasoline, paints and solvents.
Even fewer physicians warned their patients about two chemicals in consumer products that are often in the news: only 8% discussed bisphenol A (BPA), 5%  discussed  phthalates and just 9% of the doctors told their patients about polychlorinated biphenyls (PCBs), industrial compounds often found in fish.
A heavy burden for women

According to on-going monitoring by the US Centers for Disease Control most women carry around 100 different chemicals – including lead, mercury, toluene, perchlorate, bisphenol-A, flame retardants, perfluorinated compounds, organochlorine pesticides and phthalates – 43 of which are in half of all women tested.
In 2011 a study in the journal Environmental Health Perspectives analysed data for a wider range of 163 chemicals and detected polychlorinated biphenyls (PCBs), organochlorine pesticides, perfluorinated compounds (PFCs), phenols, polybrominated diphenyl ethers (PBDEs), phthalates, polycyclic aromatic hydrocarbons (PAHs) and perchlorate in 99-100% of pregnant women.
Among the chemicals found in women's bodies were highly persistent chemicals such as PBDEs, compounds used as flame retardants now banned in many states including California, and dichlorodiphenyltrichloroethane (DDT), an organochlorine pesticide banned in the United States in 1972.
The majority of chemicals used for commercial purposes have entered the marketplace without testing and standardised information about their potential health effects, including among those most vulnerable amongst us.
Doctors out of their comfort zones ignore the research

The results of the current survey –  which were discussed at a recent American Public Health Association conference but are not yet published – show a disconnect between environmental health research and what the physicians do, and do not, tell their patients, said Patrice Sutton, a research scientist at UCSF's Program on Reproductive Health and the Environment who helped design the survey.
Many doctors surveyed felt their priority was to protect pregnant women from more immediate dangers, and that warning them about environmental risks may create undue anxiety.
Revealingly, some said they didn't feel confident in their ability to discuss the topic of environmental toxins. This despite the fact that The American Academy of Pediatrics has had an environmental health committee for over half a century and publishes a clinicians' handbook for the prevention of childhood diseases linked to environmental exposures.
The human reproductive system is particularly vulnerable to biological changes caused by chemicals in the environment when exposures occur during critical or sensitive periods of development such as in utero, and during infancy, childhood and adolescence. This vulnerability is partly due to extensive changes, such as cellular growth or hormonal shifts.
A previous study by the same team similarly concluded that doctors have an important role to play in the health of future generations by intervening at these critical periods of human development and helping women to understand the impact of environmental toxins
Chemicals not tested, women not questioned
It's important, say the researchers in the current study, to try to break down obstacles that keep health messages from pregnant women. Acknowledgement of, and familiarity with, the large volume of research is this area is a first step.
Another important step is for doctors to take an accurate history of any potential exposures.
"We recommend that clinicians always ask women of childbearing age about their occupational exposures to chemicals known to negatively impact health," said Sutton. "Many patients who are pregnant or thinking about becoming pregnant already are interested in their environmental exposures, and at the same time, other women of childbearing age are unaware of the risk of their exposures,"
Clinicians should also provide guidance about avoiding exposures at home, in the community and at work, and for example, it can be incorporated as part of childbirth classes.
She added, however, that society-wide actions are essential for reducing toxic exposures to pregnant women, since individuals cannot control their exposure to many toxins, such as through air pollution.
"As a society, we have a lot of work to do in terms of informing women of the dangers," said Dr. Naomi Stotland, lead investigator for the survey.