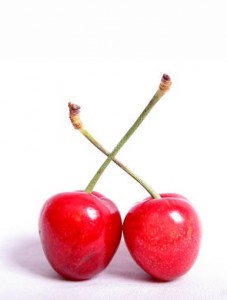 Cherries' anti-inflammatory action helps prevent gout
22 November, 2012
By Staff Writer
Natural Health News
Natural Health News — Antioxidant compounds found in cherries may work in the same way as anti-inflammatory medications to help prevent gout attacks
For their case-crossover study, researchers from the Boston University School of Medicine in Massachusetts, recruited 633 people with gout and followed them online for a year; 88% of participants were white, had an average age of 54, and 78% of them were male.
Each participant answered questions about gout onset, symptoms, risk factors, medications, and whether they ate cherries or took cherry extract, and for how long.
Reporting in the journal Arthritis and Rheumatism, The researchers classed any cherry intake in servings, with one serving being half a cup, or 10 to 12 cherries.
When they analysed the participant responses, they found of those who had eaten cherries in one form or another, 35% ate fresh cherries, 2% took cherry extract, and 5% consumed both.
Makes conventional medicine more effective
They also counted 1,247 gout attacks over the one-year follow-up, 92% of which were in the joint at the base of the big toe.
They compared the cherry consumption against the gout attack incidence, and found those participants who ate cherries (or the equivalent in extract form) over a two day period, had a 35% lower risk of gout attacks or flares compared to participants who did not have them at all.
They also found that the threat of gout flares fell by as much as 75% when cherry intake was combine with allopurinol, a drug that lowers uric acid levels, compared to not taking the drug or having the cherries.
These benefits persisted even after taking into account factors that can affect gout risk, such as gender, obesity (BMI), purine intake (in foods that can increase gout risk), plus use of alcohol, diuretics and anti-gout medications.
Small amounts have big effects
According to lead researcher Yuqing Zhang, Professor of Medicine and Public Health at Boston University: "The gout flare risk continued to decrease with increasing cherry consumption, up to three servings over two days."
He and his colleagues found cherry intakes above this number of servings did not give any additional benefit.
In an accompanying editorial, Allan Gelber from Johns Hopkins University School of Medicine in Baltimore, and Daniel Solomon from Brigham and Women's Hospital and Harvard University Medical School in Boston, say the study is significant because it looks at diet and the risk of gout flares recurring.