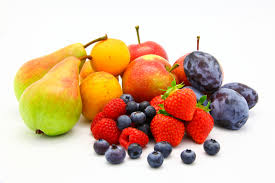 Dietary flavonoids may protect against diabetes
4 February, 2014
By Staff Writer
Natural Health News
Natural Health News — Women whose diets are rich in foods like berries, chocolate, red wine and tea are at reduced risk of diabetes, according to new UK research.
The antioxidant flavonoids found in these and other colourful fruits and vegetables may offer a variety of health benefits. The current study links them to reduced inflammation and insulin resistance – both precursors of diabetes.
The study involved 2000 healthy women from TwinsUK, a nationwide registry of adult twin volunteers. The women ranged in age from 18 to 76, and about half were post-menopausal.
The women were asked to completed food questionnaires which were then used to estimate their intake of six types of flavonoids, as well as providing information about the women's family medical histories, general lifestyle habits and physical activity levels.
The researchers also calculated the womens' total calorie intake and their body mass index (BMI), a measure of weight in relation to height.
The women's average total flavonoid intake was 1.2 grams per day, but ranged from about 0.6 grams daily among women with the lowest intake to about 1.7 grams among women with the highest intake.
Tea was the biggest source of flavonoids in the women's diets but other dietary sources included grapes, pears, wine, berries, oranges and peppers.
Reducing inflammation
The researchers also measured blood levels of insulin, glucose and markers of inflammation for all the participants and used those measurements to calculate insulin resistance, an early sign of diabetes risk.
Insulin resistance occurs when the body is unable to use the insulin it produces effectively to get blood sugar into cells.
Results showed that women who consumed the highest levels of two particular types of flavonoid, anthocyanins and flavones, had the least insulin resistance and lowest levels of inflammation.
"We found that those who consumed plenty of anthocyanins and flavones had lower insulin resistance. High insulin resistance is associated with type-2 diabetes, so what we are seeing is that people who eat foods rich in these two compounds – such as berries, herbs, red grapes, wine – are less likely to develop the disease", said Aedin Cassidy, a nutrition researcher at the University of East Anglia's Norwich Medical School, who led the study in the in Journal of Nutrition.
"We also found that those who ate the most anthocyanins were least likely to suffer chronic inflammation – which is associated with many of today's most pressing health concerns including diabetes, obesity, cardiovascular disease, and cancer.
Regulating metabolism
"And those who consumed the most flavone compounds had improved levels of a protein (adiponectin) which helps regulate a number of metabolic processes including glucose levels.
"What we don't yet know is exactly how much of these compounds are necessary to potentially reduce the risk of type-2 diabetes," she added.
The study also did not include long-term follow-up to see who actually developed diabetes or heart disease.
However previous research also suggests that consumption of whole fruits, like berries apples and grapes, but not fruit juices is protective.
"This is one of the first large-scale human studies to look at how these powerful bioactive compounds might reduce the risk of diabetes." said Cassidy, adding that while a serving of  flavonoid-rich berries every day was protective, small amounts of red wine and moderate amounts dark chocolate may also be beneficial if taken as part of a healthy diet.