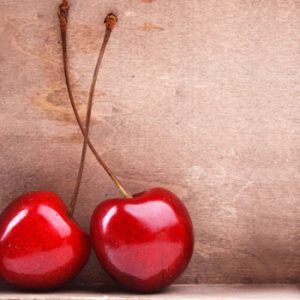 Tart cherry juice could help you sleep longer
7 November, 2017
By Staff Writer
Natural Health News
Natural Health News — A glass of tart cherry juice an hour before you go to bed could help you sleep for significantly longer, according to a new study.
Montmorency tart cherry juice was found to help extend sleep time by 84 minutes among eight study participants, ages 50 and older who suffer from insomnia, according to a new pilot study
The research, published in American Journal of Therapeutics involved 80 healthy people, aged 50 years or older with chronic insomnia and a usual bedtime between 9 p.m. and midnight. The researchers defined insomnia was defined as trouble sleeping on average three nights per week,
"Insomnia is quite common among older adults and it can lead to a range of health issues if left untreated," said lead researcher Jack Losso, professor in the School of Nutrition and Food Sciences at Louisiana State University  in Baton Rouge, who has conducted previous studies on tart cherry juice and sleep. "However, many people are hesitant to resort to medications to help them sleep. That's why natural sleep remedies are increasingly of interest and in demand."
A natural source of melatonin and more
What you need to know
» Tart cherries are a source of natural antioxidants and melatonin which may explain why some studies have shown they can aid sleep.
» New research using polysomnographic technology to measure sleep, as well as blood tests to measure levels of inflammatory markers and hormones, provides objective evidence of the sleep benefits of tart cherries.
» Study participants who  drank a glass of Montmorency tart cherry juice twice daily slept on average 84 minutes longer than those who did not and also had less systemic inflammation.
Tart cherry juice is known to be a natural source of melatonin, a hormone that our bodies need to induce sleep, and has been shown in previous studies to aid sleep. Cherries are also rich in antioxidant procyanidins and anthocyanins which may also be of benefit. Montmorency cherries are a type of tart cherry popular in the US.
Participants were randomly assigned to either a Montmorency tart cherry juice group or a placebo control group. Those in the Montmorency tart cherry juice group consumed about 240 ml (8 ounces) of the tart cherry juice containing a measured level of procyanidins in the morning and at night, 1-2 hours before bedtime, for 14 days.
Those in the placebo group were given a drink made of distilled water, fructose, dextrose and lemon powder, which did not contain the polyphenols found in the tart cherry juice.
After two weeks participants had an overnight polysomnographic sleep study and blood tests were also used to determine what is called the kynurenine-to-tryptophan ratio, which identifies tryptophan degradation and prostaglandin E2 (PGE2) to evaluate inflammation.
Participants were also questioned about how well they slept and after a two-week 'washout period', the groups swapped drinks and repeated the process again.
84 extra minutes in bed
This is the first time scientists have used polysomnographic equipment to study the impact that tart cherries have on sleep. What they found was that, compared to the placebo, the tart cherry juice was found to significantly extend sleep time of the participants by 84 minutes.
The kynurenine-to-tryptophan ratio changed too, showing reduced blood levels of kynurenine but increased tryptophan levels.
They also concluded that the procyanidins had an effect on sleep; for instance lab tests showed that the procyanidin B-2 in the cherry juice inhibited a substance called indoleanmine 2,3-dioxygenase (IDO), higher levels of which are associated with sleep difficulties as well as lowering levels of PGE2, which is a biomarker of inflammation.
This data adds to the growing body of previous research showing a range of benefits for tart cherry juice. For example, in 2016 researchers at from Northumbria University found that drinking tart Montmorency cherry juice significantly reduced high blood pressure at a level comparable to that achieved by drugs, according to new research.