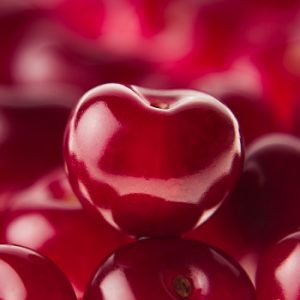 Tart cherries protect athletes from respiratory infections & more
4 August, 2015
By Staff Writer
Natural Health News
Natural Health News — Tart cherry juice has anti-inflammatory properties and may help athletes recover faster from intense exercise.
British investigators found that if marathon runners drank tart cherry juice every day for five days before a race, on the day of the race and for two days afterwards, their inflammation levels were lower than runners drinking a placebo juice.
In addition, runners drinking tart cherry juice did not develop upper respiratory tract symptoms such as sniffles or coughs after the race. About half of those on placebo juice did suffer such complications.
What you need to know
» Tart cherries, such as Montmorency cherries, are rich in antinflammatory substances such as anthocyanins.
» A new study has found that cherry juice can be used as a preventative to help marathon runners avoid the healthcomplications of inflammation – and even colds.
Tart… 
The researchers, writing in the journal Journal of the International Society of Sports Nutrition suggest that Montmorency cherry juice may enhance recovery from intense exercise.
The new study looked at the potential effects of tart cherry juice on markers of stress, immunity, and upper respiratory tract symptoms in 20 marathon runners. The participants were randomly assigned to consume 572 ml per day of a tart cherry-apple juice drink (Cherrypharm Inc., New York) or placebo for five days before running a marathon. The participants also consumed it the beverages on the day of the race and for 48 hours post-race.
The daily intake was equivalent to 100-120 whole cherries and contained at least 80 mg of anthocyanins.
…or sweet?
The study supports a number of other studies reporting the potential benefits of cherry consumption. A previous study reported that daily consumption of 45 sweet cherries could reduce circulating concentrations of inflammatory markers, with the researchers proposing that the flavonoids and anthocyanins in the cherries exert an anti-inflammatory effect and may lessen the damage response to exercise.
Another human study found that 280 g of sweet bing cherries daily could reduce inflammation – though not cholesterol levels.
Other cherry benefits
This is not the first study to find benefits from cherry juice – tart or sweet. The anti-inflammatory properties of cherries have, for example, been shown to relieve the pain of gout. The anti-inflammatory effect can also help keep your arteries supple, thus lowering your risk of heart disease.
Other studies show that sour cherries can also boost melatonin levels naturally and help regulate sleep/wake cycles.
If you like tart cherries choose:
Montmorency – the most popular of the sour cherries. Large and light red, often used in cherry pies.
Morello – more acidic than Montmorency, and a darker red color.
Balaton – also more acidic than Montmorency.
If you like sweet (sometimes called black) cherries choose:
Bing – this popular variety produces a dark red, heart shaped fruit with an intense sweet flavor.
Rainier – a large, sweet fruit, yellowish in color, with a slight red hue.
Lambert – a variety with a large and firm fruit.
Sweetheart – more of a mildy sweet taste.
Either way it would seem to make sense to include more of these superfruits in your diet.