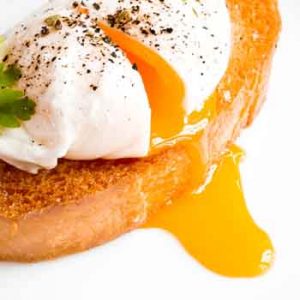 An egg a day could lower stroke risk
4 November, 2016
By Staff Writer
Natural Health News
Natural Health News — If you love eggs this is a good news day. New data shows that eating up to one egg a day has no association with coronary heart disease, but does significantly reduce the risk of stroke.
A new meta-analysis looked at studies published between 1982 and 2015 on the relationship between egg intake and coronary heart disease and stroke. In total the studies, which took place in the US, Japan, Australia, Spain and the UK monitored more than half a million people over periods of anywhere from 6 to 26 years
Specifically the researchers compared high egg intake of about one egg per day with low egg intake of less than two eggs per week. The US research team from the EpidStat Institute in Michigan found no association with heart disease but found a significant 12% reduction in stroke risk with a high intake of eggs (up to 1 egg a day). This was seen for fatal stroke, ischemic stroke and haemorrhagic stroke.
What you need to know
» A large scale analysis has shown that eating up to one egg a day does not raise your risk of heart disease.
» A surprising result of the analysis, which looked at studies involving more than half a million people in total, was that egg consumption – up to q egg a day – also significantly lowered the risk of stroke, by around 12%.
Results were published in the Journal of the American College of Nutrition.
Cholesterol controversy
Eggs contain cholesterol; around 186 mg per egg. For years this has created controversy about whether to recommend them as a healthy food.
The  UK's National Health Service advises people eating a balanced diet to cut down on eggs only if they have been told to do so by their medical doctor or dietitian and the National Institute for Health and Care Excellence (NICE) in the UK says those at high risk of or with cardiovascular disease should consume no more than 300 mg per day of dietary cholesterol.
At the same time the American Heart Association recommends healthy adults limit dietary cholesterol intake to no more than an average 300 mg per day. Other recommendations have advised individuals at high risk of cardiovascular disease to keep this below 200 mg.
However earlier this year a study from the University of Eastern Finland also found that a relatively high intake of dietary cholesterol, or eating one egg every day, was not associated with an elevated risk of coronary heart disease.
Proving history wrong
The researchers behind the current study note that the long-assumed link between cholesterol and heart disease has itself come under fire recently.
"… a growing number of guidance committees suggest that there should be no restrictions on dietary cholesterol intake." they write "Eggs are a nutrient-dense food, providing a good and affordable source of protein, essential fatty acids, antioxidants, choline, vitamins, and minerals. Thus, recommendations regarding the consumption of eggs should consider them as a whole food."
Indeed eggs are an excellent source of nutrients such as protein, folate, iodine and vitamins D, A, B2 and B12 as well as lutein and zeaxanthin in the yolk.
In a recent interview Dr Ioannis Zabetakis, lecturer in food lipids at the University of Limerick, debunked the idea that lowering cholesterol was the be all and end all of heart health: "It doesn't matter what your cholesterol levels are as long as you have anti-inflammatory foods in your diet. Once you stop inflammation it is like constructing a huge wall against a plethora of diseases,"
In addition, as important as a varied diet is, how eggs are cooked is also influential. Poached eggs on toast is a very different and healthier way to enjoy eggs than a traditional greasy fry up.