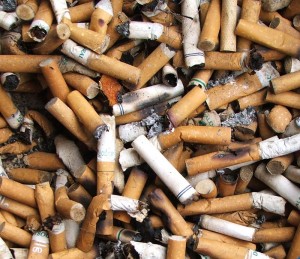 Text message support for smokers doubles quit rates
29 June, 2011
By Staff Writer
Natural Health News
Motivational mobile phone messages could hold the key to people giving up smoking say researchers at the London School of Hygiene & Tropical Medicine.
The findings of the txt2stop trial, published in the Lancet, suggest that simple text messaging is an innovative approach to the deadly problem of smoking, which is estimated to cause more than five million deaths each year worldwide.
Almost 6,000 people took part in the txt2stop trial, which evaluated this new way of helping smokers beat their addiction. The study examined the long-term effects of specially-designed text messages by testing the levels of cotinine (a chemical found in tobacco) found in participants' saliva after they reported they had stopped smoking for six months.
The smokers were randomly allocated to the txt2stop programme or a control group. The txt2stop group received five text messages a day for the first five weeks and then three per week for the next 26 weeks with a personalised system which also allowed people to receive instant messages at times of need by texting the word 'crave' or 'Lapse'.
The messages, which were developed with input from smokers and smoking cessation professionals, encouraged participants to persevere and focused on their success so far. Examples of the messages include:
"This is it! – QUIT DAY, throw away all your fags. TODAY is the start of being QUIT forever, you can do it!"
"Cravings last less than 5 minutes on average. To help distract yourself, try sipping a drink slowly until the craving is over".
Control group participants received fortnightly text messages thanking them for taking part in the trial. The results showed that continuous abstinence – verified by chemical tests –  at six months was significantly increased in the txt2stop group – 10.7% stopped smoking over the 6 month period with txt2stop versus 4.9% in the control group.
The study found the txt2stop intervention worked well for all ages and across all social groups.